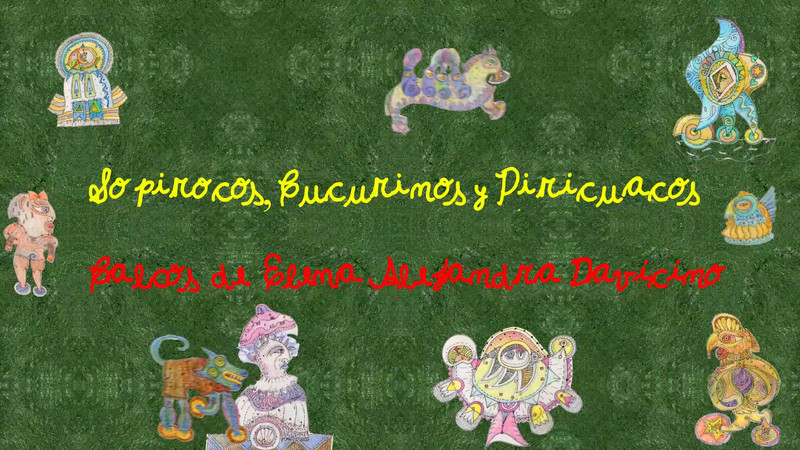 SOPIROCOS, CUCURINOS AND PIRICUACOS COME AND GO.

Ileana Andrea Gomez Gavinoser
Ileana Andrea Gómez Gavinoser: born in Buenos Aires, Argentina.
Filmmaker, animator, writer, painter, cartoonist an photographer.
Her shorts films were selected, AWARDED and screened in
Argentina, Brasil, Venezuela, Ecuador, Chile, USA, Europe and India.
Judge in LONDON INDIE FESTIVAL 2016 (LONDON, LOIFF)/METERS FILM FESTIVAL NEW YORK 2016
Her short animated film "Birds" was awarded by Incaa (2010).
"Caracolito, la Abeja y la niña" was awarded by Kolkata International
Wildlife & Environment Film Festival, India.
Award: Best Children ́s film 2015
"WHEN I SEE YOU AGAIN"- BEST ARGENTINIAN SCREENPLAY FOR ILEANA A. G. GAVINOSER
(PREMIOS LATINO, ESPAÑA, 2016)
and others shorts films selected by
Montreal International Animation Film Festival
for Animation Day in Cannes Festival 2016, 2017 AND 2018
IndieFEST Film Awards Award of Recognition July 2016-
Ileana Andrea Gómez Gavinoser (Argentina), WHEN I SEE YOU AGAIN, Film Short
HOUSTON FILM FESTIVAL USA 2017- SILVER SHORT CRAFT DIRECTING ILEANA ANDREA GÓMEZ GAVINOSER
TROPHY FOR "THE GIRL UNDER THE RAIN" (ANIMATION, JULY 2017) FESTIVAL DO MINUTO, BRAZIL (ANIMATION BY ILEANA A.G. GAVINOSER.
Writer: Ileana Andrea Gomez Gavinoser
Producer: Ileana Andrea Gomez Gavinoser
Key cast: ANDRÉS DA GRAVA,  ELENA ALEJANDRA DAVICINO, KELLY GAVINOSER, PABLO PEDREIRA
---