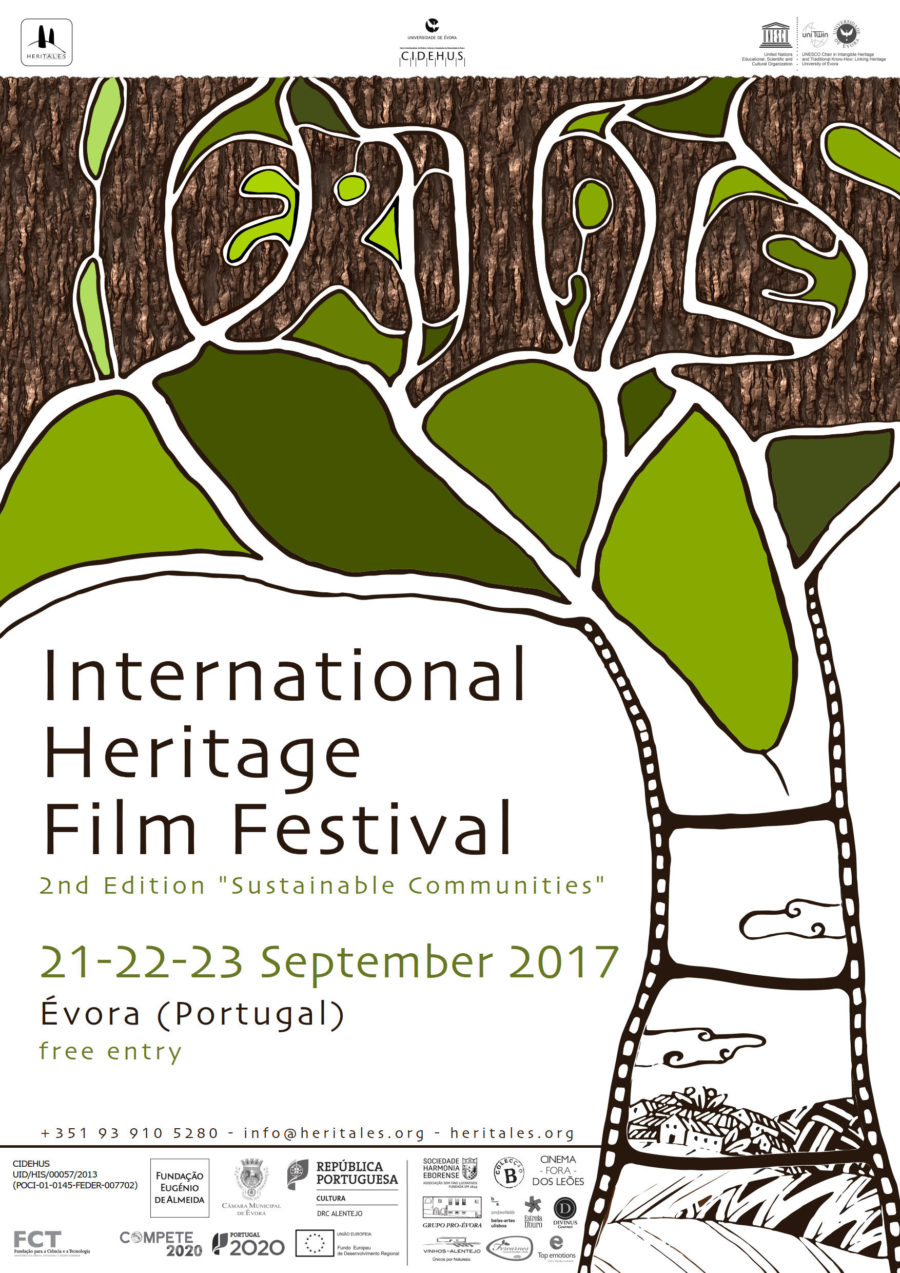 Heritales – International Heritage Film Festival 2017 – "Sustainable communities"
Heritales – International Heritage Film Festival seeks to disseminate narratives of a filmic and graphic nature related to material and immaterial cultural heritage. In this way, it focuses its role on a major area of ​​UNESCO, communication and information.
In this edition 2017, Heritales focuses its topic on sustainable communities, which is one of the 17 objectives of UNESCO's 2030 agenda. Thus, of the many ways to disseminate culture, Heritales relies on the seventh art to recover the patrimonial value of the community, specifically in the viability of sustainable communities, whether current or historical.
It turns the cinema into a voice that spread the message of sustainability existing in different cultures, showing potential paths of development in line with the conservation of an environment. It considers that the film medium is unique in preserving culture, since it is one of the most direct ways of reproducing popular memory (in its various forms of oral, visual, practical or written transmission), maintaining forever a community knowledge through the illusion of the moving images.
The sessions comprise both the projection spaces and the film with its subsequent debate. This is intended to establish a cultural dialogue between two levels of communities: the one that is projected on the screens, and the audience that receives these messages. That exchange between the authors of the films and their receiving audience, increase a cultural knowledge that could change own perception and personal vision that will stay in forever. Finally, it is proposed to project sessions in other places with a potential heritage value, such as small neighborhood of Évora and the interior of Portugal.
---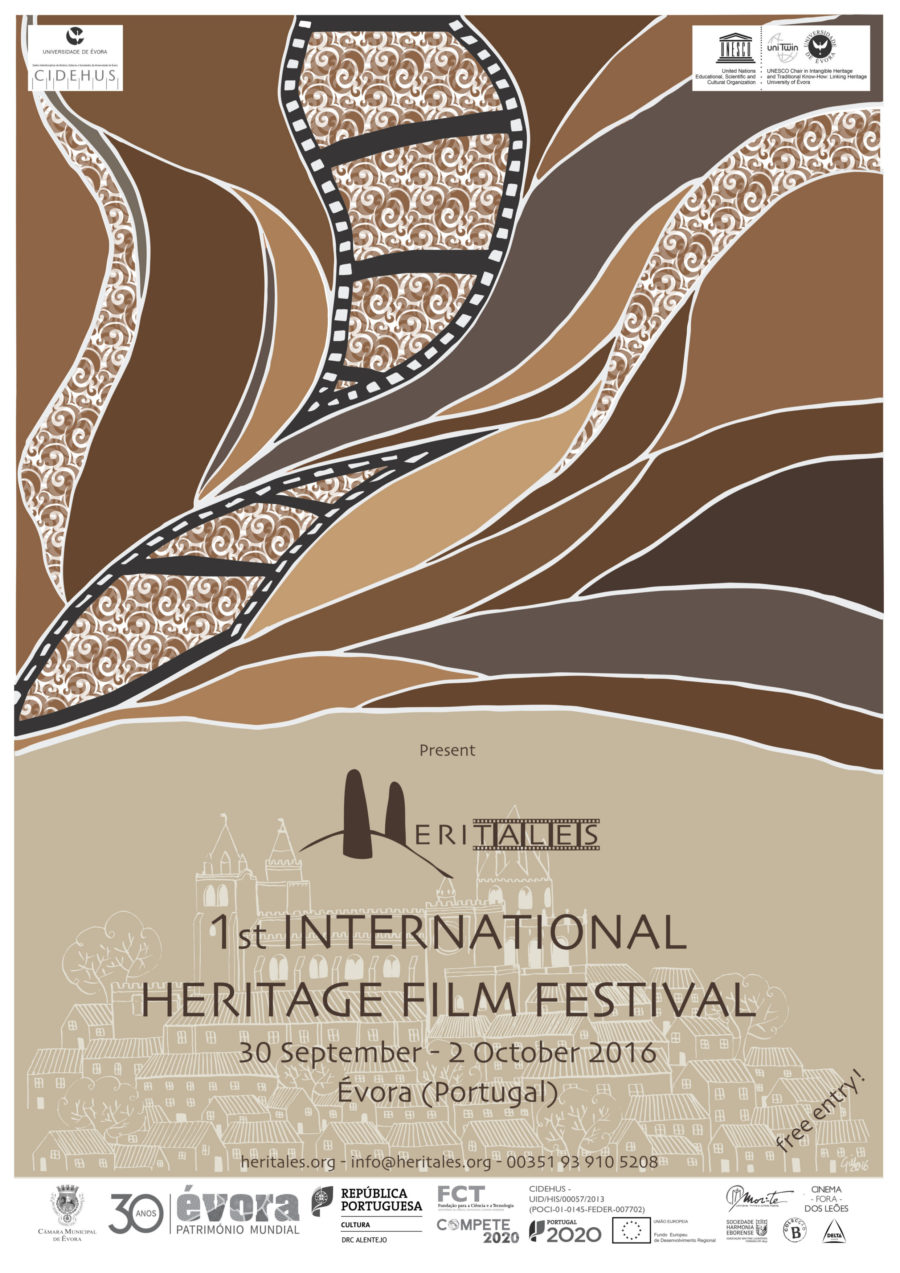 Heritales – International Heritage Film Festival 2016
Heritales Film Festival aims to disseminate filmic nature of narratives, digital and graphic that apply to the Cultural Heritage.The event will have as main mission the dissemination of heritage material and immaterial content, and simultaneously promoting the experience of heritage spaces, historical and cultural city of Évora in the South of Portugal.Among the forms of action proposes the image projection in public space, as well as within the cultural facilities of the city. Such measures, framed in community outreach strategy will be a stage of exchange and sharing.
The international character of the event will bring the historic centre of Évora the projection of the world in pictures, in the year when the city celebrates the 30th anniversary of classification as a World Cultural Heritage Site by UNESCO.
The ambience of the festival is enhanced by the spaces where it is celebrated. These are places that are not normally conceived to project films, but rather encounter areas that have traditionally served the community to socialize. From private historical spaces, such as churches or the association, to public spaces, such as the square or the courtyard of a convent. Places that for their architectural value today have become the material heritage of the city of Évora.