Subscribe to our feed
HERITALES @ Andanças (5th of August 2018)
Écoute When I decided to go live with Annie Garby to film a documentary about free dance, I already Knew
Read more. HERITALES @ Ajuda, Lisbon (28 of July 2018)
Cine-Event 'Bijagó'  "Sculpting the Spirits" is a journey off the West coast of Africa exploring how the magical world of
Read more.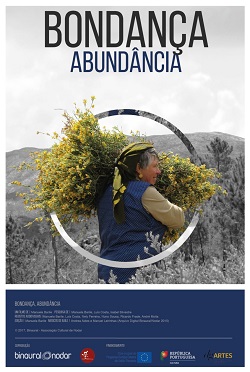 HERITALES @ EarthFest (Sunday 22nd of April 2018)
Cine-Debate: 'Bondança' HERITALES brings to EARTHfest 2018 the documentary 'Bondança' (Abundance). Directed by Manuela Barile, with research by Luis Costa
Read more.