HERITALES
"Sustainable communities"
2nd International Heritage Film Festival | May – December 2017
Main Event  21 – 22 – 23 SEP 2017 | ÉVORA (Portugal)
FREE ENTRY!
Official Festival Trailer – Amazonía y Utopía
---
CONCEPT 2017
Heritales – International Heritage Film Festival 2017 – "Sustainable communities"
Heritales – International Heritage Film Festival seeks to disseminate narratives of a filmic and graphic nature related to material and immaterial cultural heritage. In this way, it focuses its role on a major area of ​​UNESCO, communication and information.
In this edition 2017, Heritales focuses its topic on sustainable communities, which is one of the 17 objectives of UNESCO's 2030 agenda. Thus, of the many ways to disseminate culture, Heritales relies on the seventh art to recover the patrimonial value of the community, specifically in the viability of sustainable communities, whether current or historical.
It turns the cinema into a voice that spread the message of sustainability existing in different cultures, showing potential paths of development in line with the conservation of an environment. It considers that the film medium is unique in preserving culture, since it is one of the most direct ways of reproducing popular memory (in its various forms of oral, visual, practical or written transmission), maintaining forever a community knowledge through the illusion of the moving images.
The sessions comprise both the projection spaces and the film with its subsequent debate. This is intended to establish a cultural dialogue between two levels of communities: the one that is projected on the screens, and the audience that receives these messages. That exchange between the authors of the films and their receiving audience, increase a cultural knowledge that could change own perception and personal vision that will stay in forever.
The ambience of the festival is enhanced by the spaces where it is celebrated. These are places that are not normally conceived to project films, but rather encounter areas that have traditionally served the community to socialize. From private historical spaces, such as churches or the association, to public spaces, such as the square or the courtyard of a convent. Places that for their architectural value today have become the material heritage of the city of Évora. Finally, it is proposed to project sessions in other places with a potential heritage value, such as small neighborhood of Évora and the interior of Portugal.
---
FILMS & AUTHORS
Amazonia Y Utopia
(out of the competition)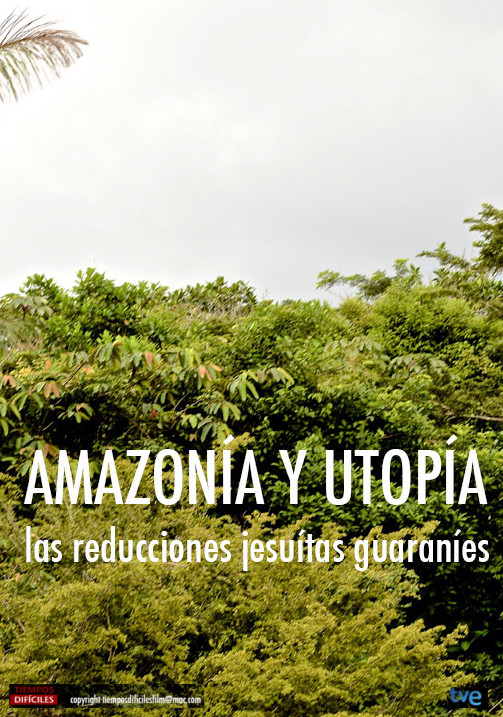 The discovery of virgin lands and renaissance humanism leads Tomas Moro to locate his UTOPIA in America. The University of Salamanca opens the moral and legal debate on the indigenous people.
The rights of the Indians are proclaimed and Francisco de Vitoria sets the foundations of international law.
In this climate, the Jesuits (1600-1750) founded missions with Guarani, Moxos and Maynas warlike tribes on an area as large as Spain and now encompassing Brazil, Paraguay, Argentina, Bolivia.
The Jesuits isolate the reductions to the influence of the white man besides unscrupulous merchants and even officials of the crown and install an egalitarian administration: The land is communal and the profit is distributed evenly. Utopia is spoken.
But relations with the Crown of Spain were not going to be easy or with their neighbours closer by the attacks of the Portuguese Bandeiras (Slave) that operated from Brazil.
For 150 years, Jesuit communities grow but their influence is not seen with good eyes by the absolutist kingdoms of Spain and Portugal.
The Jesuits are accused of echoing the ideas of enlightenment and of creating a state within the state, the so-called Jesuit Republic of Paraguay
The border dispute between Spain and Portugal derives in the Treaty of Madrid (1750) and the expulsion of the Jesuits, which is seen in the dilemma of obeying and abandoning the Indians or rebel. The guaraniticas war explodes.
Treatment: This is a historical documentary and at all times will be exposed by academic authorities specialists in the subject. Its purpose is to rescue from oblivion a unique experience to achieve a just society and to link this utopia from 1600-1750 with the defense of minority ethnicities, fair trade and respect for nature.
Other cultural elements: The music of the Hispanic baroque.
The Spanish musical baroque had an immediate acceptance by the Guarani and Moxos Indians. He jumped from the palaces to the jungle and flourished creating an aboriginal Amazon baroque. Such is the importance that even today scores recorded by descendants of the Jesuit missions that fled into the jungle. Scores copied over generations.
Elements and institutions that are part of the documentary
– University of Salamanca. Francisco de Vitoria, Bartolome de las Casas, "School of Salamanca"
– Jesus company
– University of Evora founded by the Jesuits
– Missions
– Corona of Spain. Carlos III
– Corona of Portugal. Marques de Pombal
– Virreinato of Peru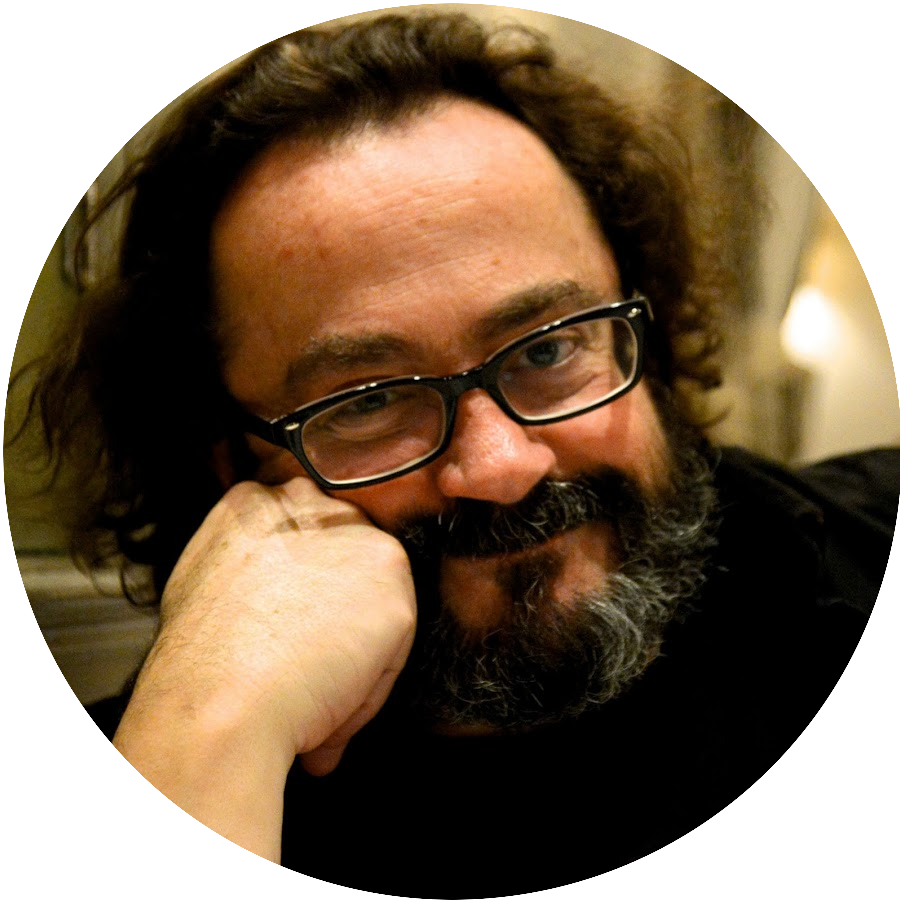 Vicente Perez Herrero
Category:  Documentary – Duration:  – Spoken Language:  – Subtitle Available:  – Production Date: – Producer/Production Entity:
Le jardin d'Ewald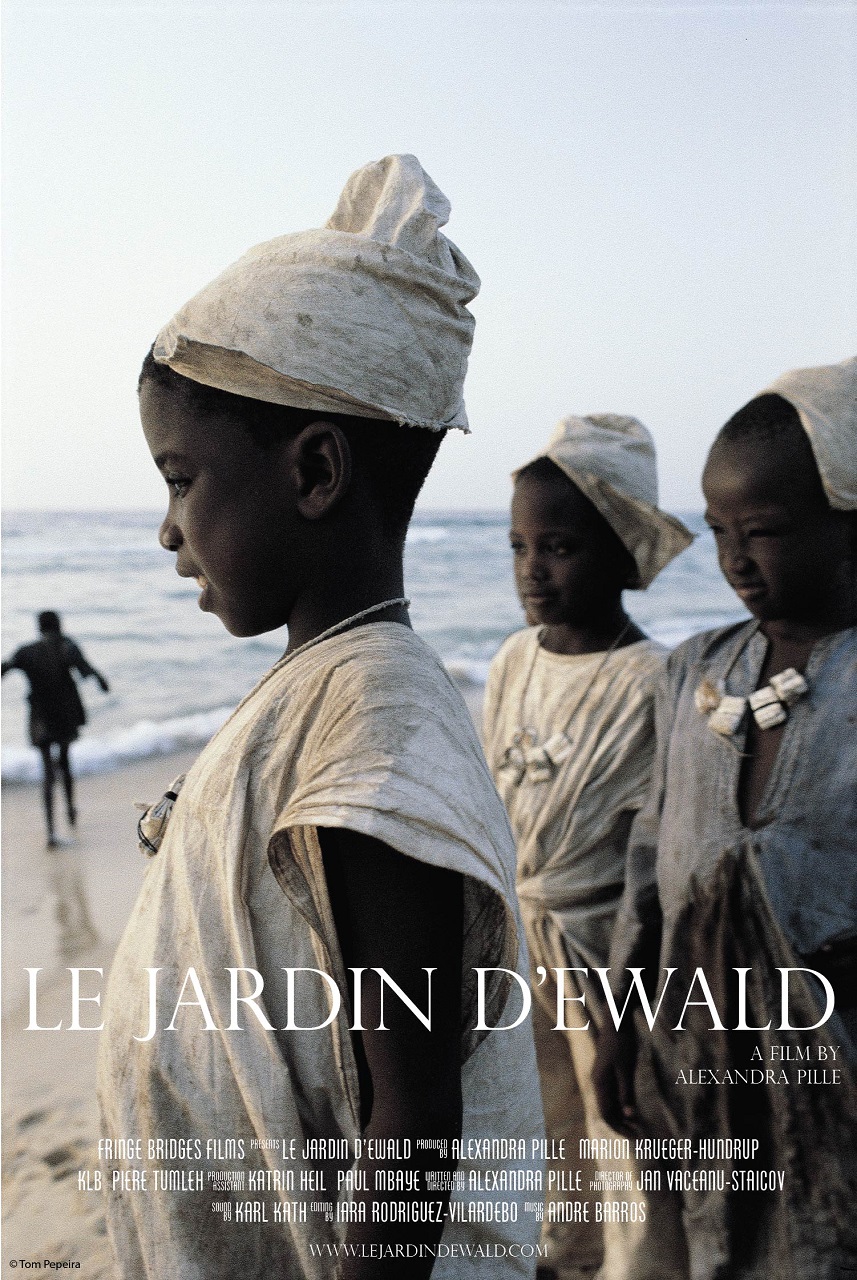 The attempt of Senegalese people, to outwit one of the greatest mass murderers of our time. Silently, insidiously and always with full force: the overpowering villain, which the Senegalese have to oppose year after year carries the name 'drought'. Drought and the disappearance of water, plants and animals in the rural areas of Senegal can't be prevented, calculated or stopped. Or could there be a way?
A farmer, an artist, a gardener and a young boy from Senegal have one thing in common: mastering everyday life with the lack of water in one of the driest regions on earth. The race for the best protection strategy in times of the climate change and disappearance has already begun. A balancing act between tradition and innovation, the country life and the promise of the city.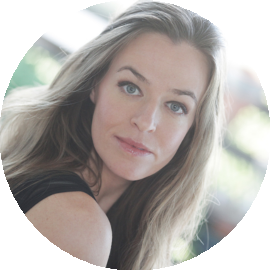 Alexandra Pille
Category:  Documentary – Duration:  – Spoken Language: German – Subtitle Available:  – Production Date: – Producer/Production Entity:
Meu Pescador Meu Velho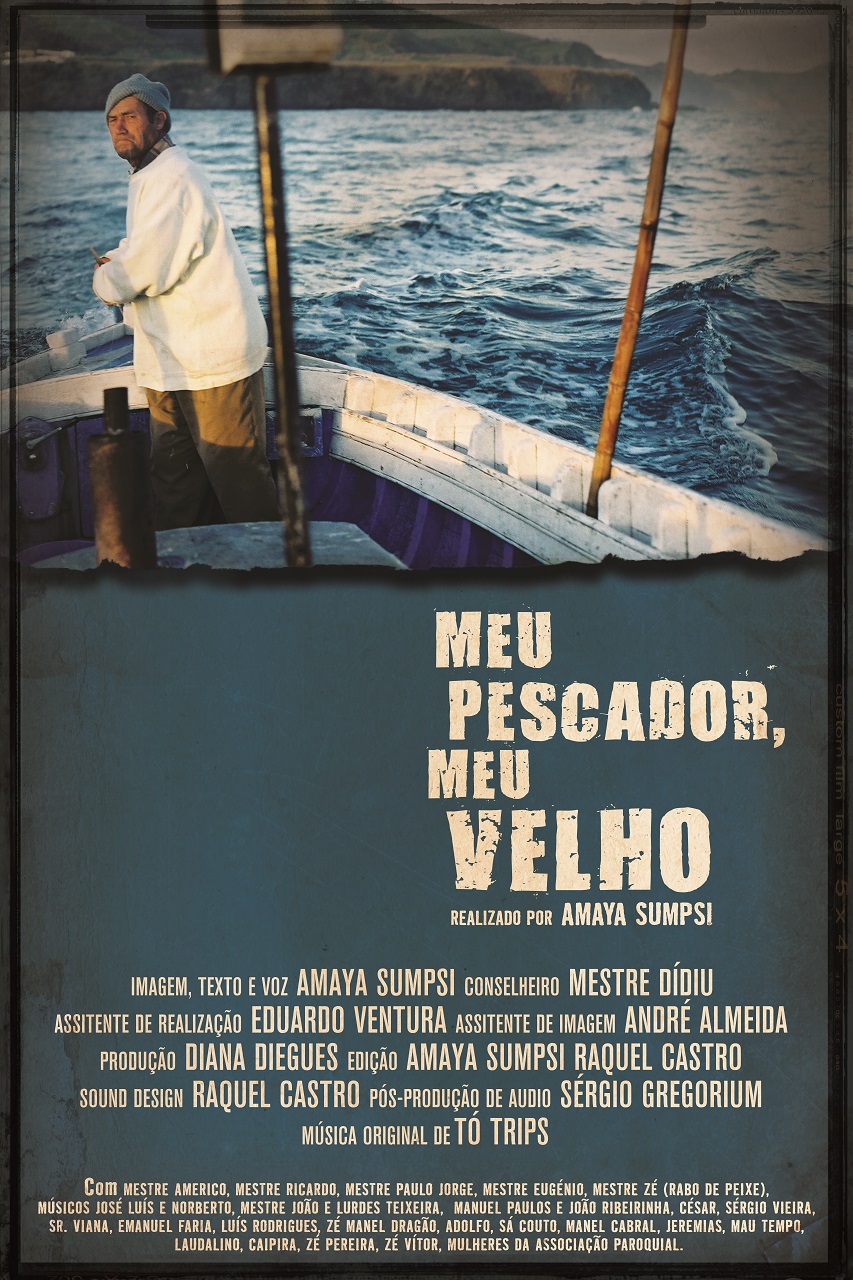 At 2005 Carnival's night, something mysterious happens at the bay of Porto Formoso, in Azores Islands, leaving the fishing boats wrecked. Next morning, the population believes that what happened was a consequence of the deadly Indonesian Tsunami that took place two months before, thousands of miles away.  With institutional support, fishermen build themselves two bigger ships, but at the village's small and natural harbor, it is almost impossible to deck them.  Fishermen then demand the construction of a new and bigger concrete harbor, but many inhabitants are opposed due to the natural value of the landscape and to a castle's ruins that lay there. If to some residents the natural landscape and the ruins look worthless, for many more they are the village' soul and future, as a lot of tourists would like to come to visit them… Can tourism be compatible with other economic activities, or annuls them by turning places into show stages?  Which is the community's weight in the decision processes? As time goes on, the landscape of this community transforms, and so does the life and thoughts of its habitants. Following the director´s voice, we follow the story of the last 7 years of this community.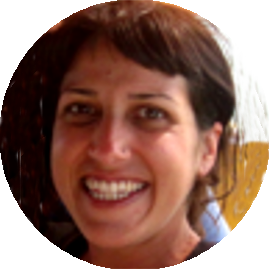 Amaya Sumpsi
Category: Documentary – Duration:  – Spoken Language:  – Subtitle Available:  – Production Date:  – Producer/Production Entity:
A Propósito de Leixões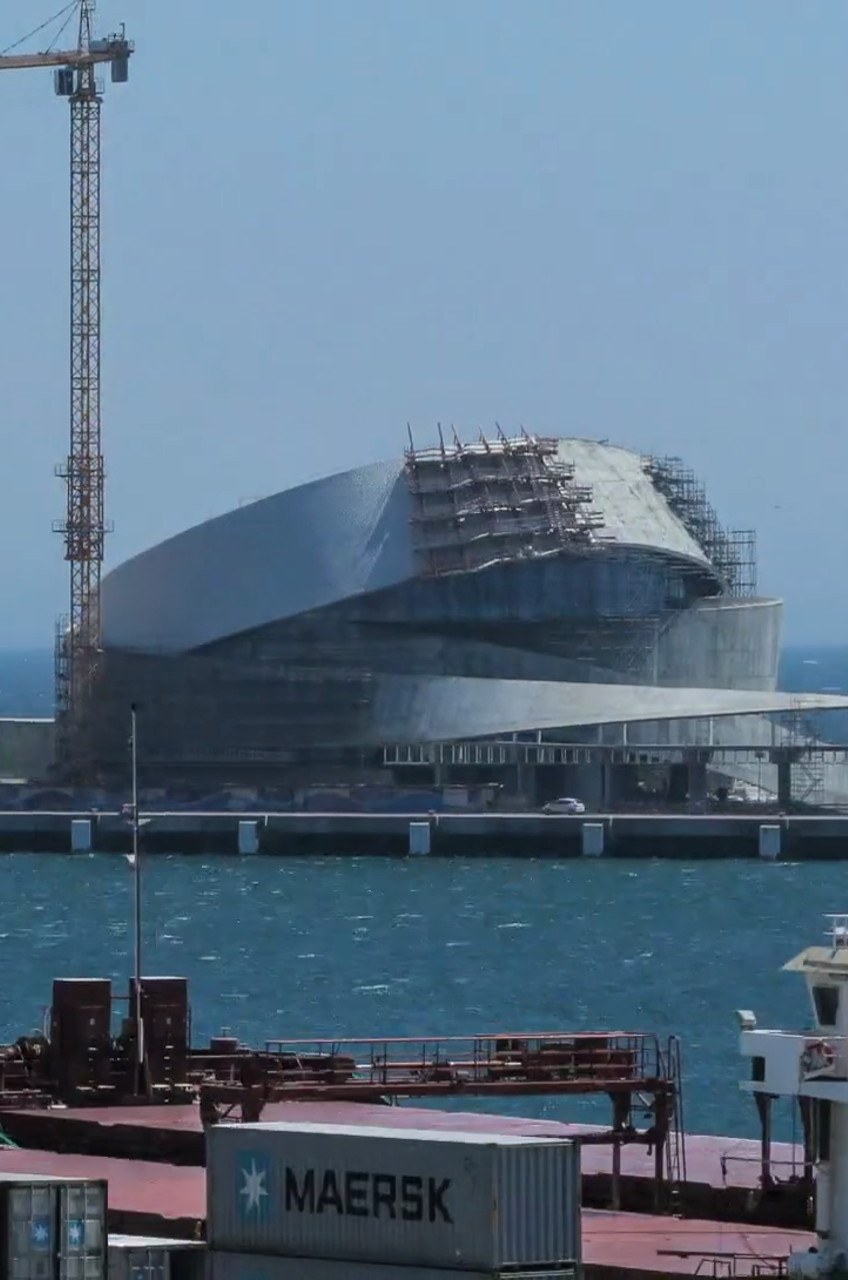 "A Propósito de Leixões"/"Apropos of Leixões" (2015, 39 min) is a glance into Leixões harbor throughout the times  -from the moment there are moving images representing the area till today- with a special focus on the construction of the new Cruise Terminal and University of Porto's Research Center building. A commission by APDL and UP, the film is divided in two parts: the first, based entirely on archival footage, looks into the construction, expansion and activity of the harbour; the second part, contemporary, looks into the construction of the building using a timelapse (made out of 156K photos) as well as present images of the intense, complex and diverse activity of the harbour.
NOTES: the film was made to be presented as a film-concert. The soundtrack of the link we're sending was performed by Torto at Arquiteturas Film Festival 2016 and can be used/screened as is, though the best scenario is to have a band performing live.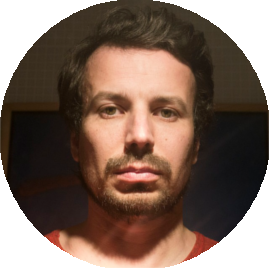 Andre Valentim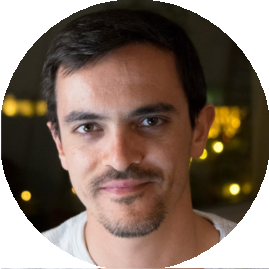 Paulo Cunha
Category: Documentary – Duration: 39′ – Spoken Language: No – Subtitle Available: No – Production Date: 15-09-2015 – Producer/Production Entity: Joana Miranda // TVU. – Universidade do Porto + APDL
Memory is not about the past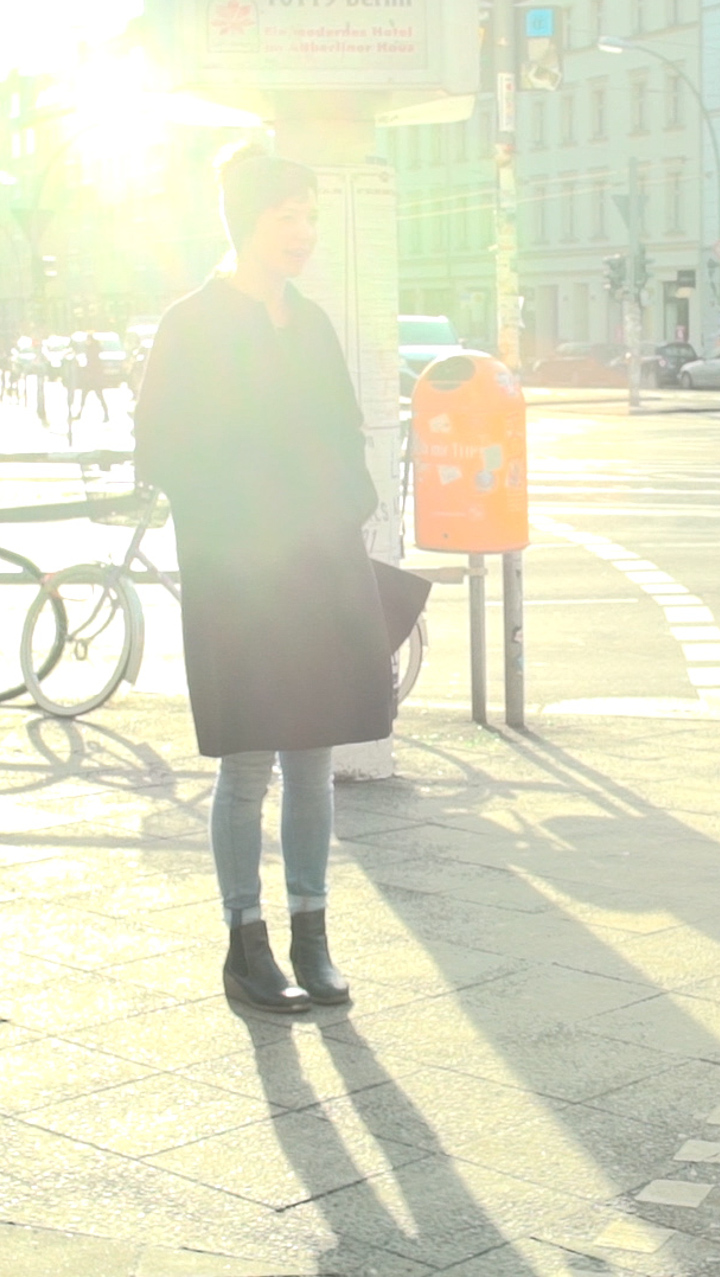 The short documentary "Memory is Not About the Past" aims to understand how former East Germany is remembered in accordance with the general national historic discourse today. The film focuses on members of the Third Generation East, meaning individuals born in the GDR between 1975 and 1985, who experienced the fall of the Berlin Wall in 1989 as a child or young adolescent. The field of research is the city of Berlin and all its former East German districts. The intent of this ethnographic encounter is not to solely observe and conduct interviews, but also to stage encounters with the participants in order to access the different layers of memory and perception.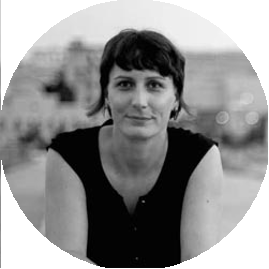 Anne Chahine
Category: Short Documentary – Duration: 19′ – Spoken Language: German – Subtitle Available: English – Production Date: 31-01-2017 – Producer/Production Entity: Anne Chahine
Por quem lá tendes | Encomendação das Almas em Penha Garcia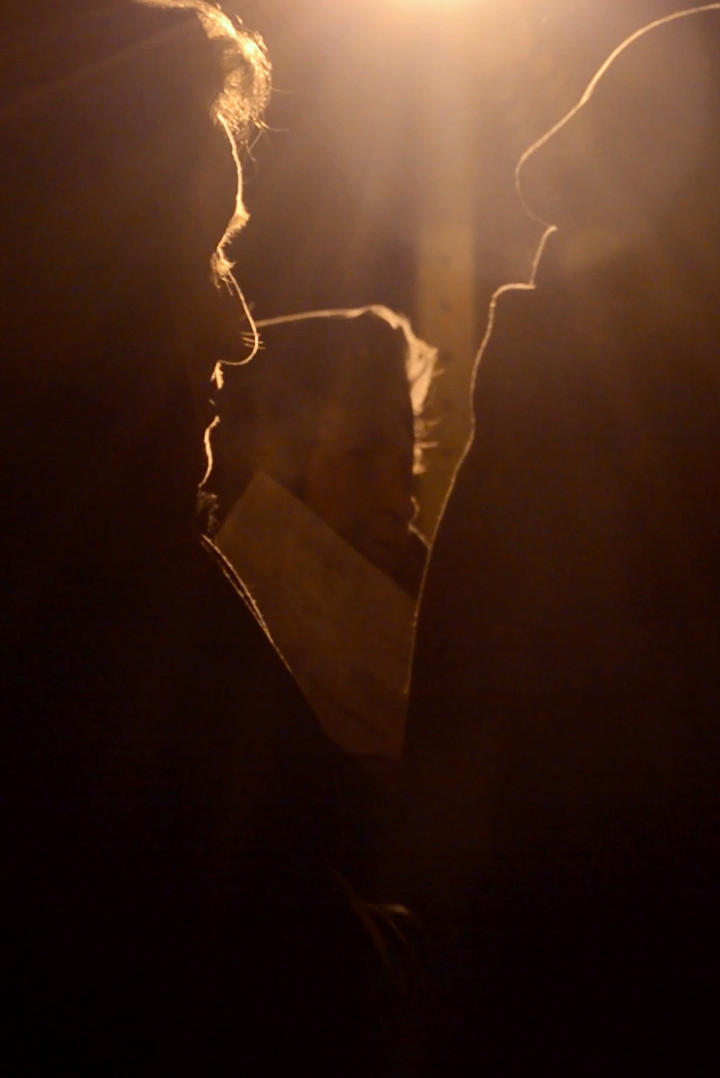 The Encouragement of Souls is an annual practice that takes place during Lent at midnight on the streets of several villages in the county of Idanha-a-Nova. It began to be documented from the 1950s by several ethnographers and folklorists and in 2017 justified a process of patrimonialization, in which local authorities, local scholars and a significant group of Idanhenses participated.
In Penha Garcia, a women's group stands in three high places so that their voices are heard a little throughout the village. These women believe that singing and praying with one voice are packing their loved ones who are no longer here, towards the sky, where they can find eternal peace. This visual ethnography is the result of an investigation that has taken place since 2014, which aims to understand the importance and impact of this and other manifestations, their protagonists and contexts in the 21st century in Penha Garcia.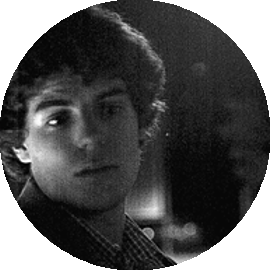 Antonio Ventura
Category: Short Documentary – Duration: 5′ – Spoken Language:Portughes – Subtitle Available: No – Production Date: 29-09-2017 – Producer/Production Entity: Fundação para a Ciencia e Tecnologia (FCT); Instituto de Etnomusicologia – Música e Dança (INET-md) pólo Universidade de Aveiro
Next stop: La Latina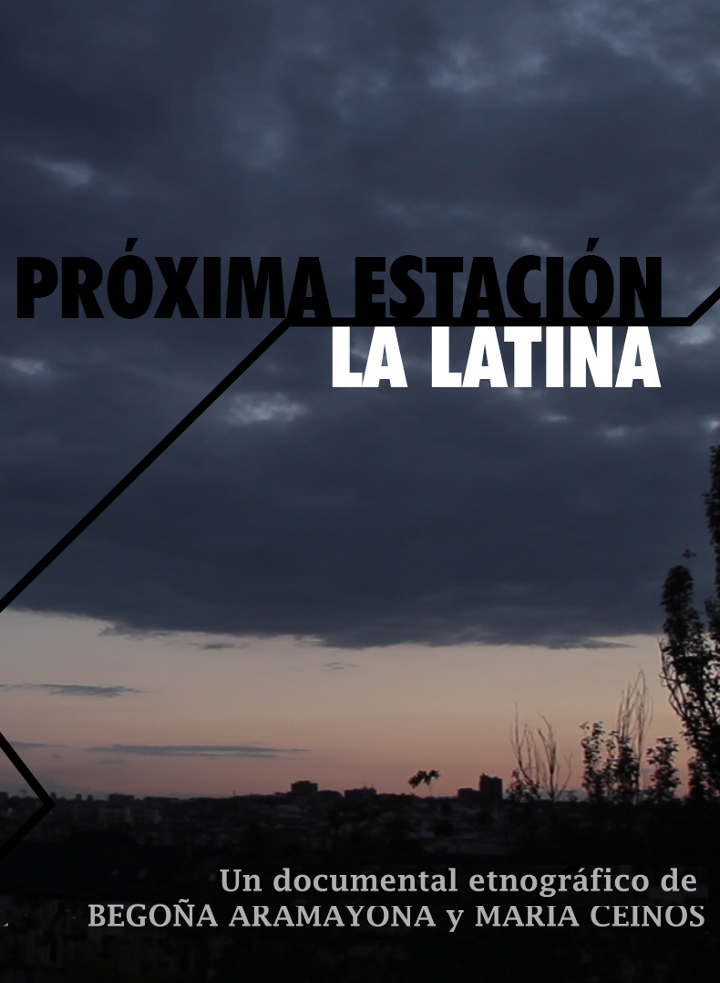 "Next stop: La Latina" is a short documentary aimed to explore some nightlife-driven processes of touristification in a central neighborhood in Madrid (La Latina). Through the voices of different inhabitants of this place (long-term residents and ex-residents; workers from a local coalyard and a decaying retail market; ocasional or devoted night-revelers), along with well-recognized urban scholars, such as Michael Janoschka (Contested Cities) and Jorge Sequera (Oficina de Urbanismo Social), we explore the diversity of ways to understand the changes around this neighborhood. This documentary was filmed during over 2 years (2014-2016) and it is part of a broader ethnographic work, aiming to better provide provocative questions than ended answers: What is happening at downtown Madrid? What is a tourist and what an inhabitant? Who are the legitime owners of a place´s identity? What is the displacement? How can we visualize it?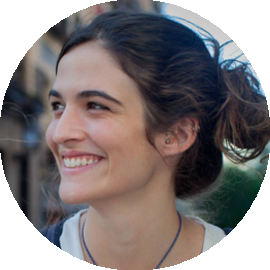 Begoña Aramayona
Category: Short Documentary – Duration: 18′ – Spoken Languae: Sapnish – Subtitle Available: Spanish, English – Production Date: 30-03-2017 – Producer/Production Entity: Imaginario Social
My Sarangi Your Sarangi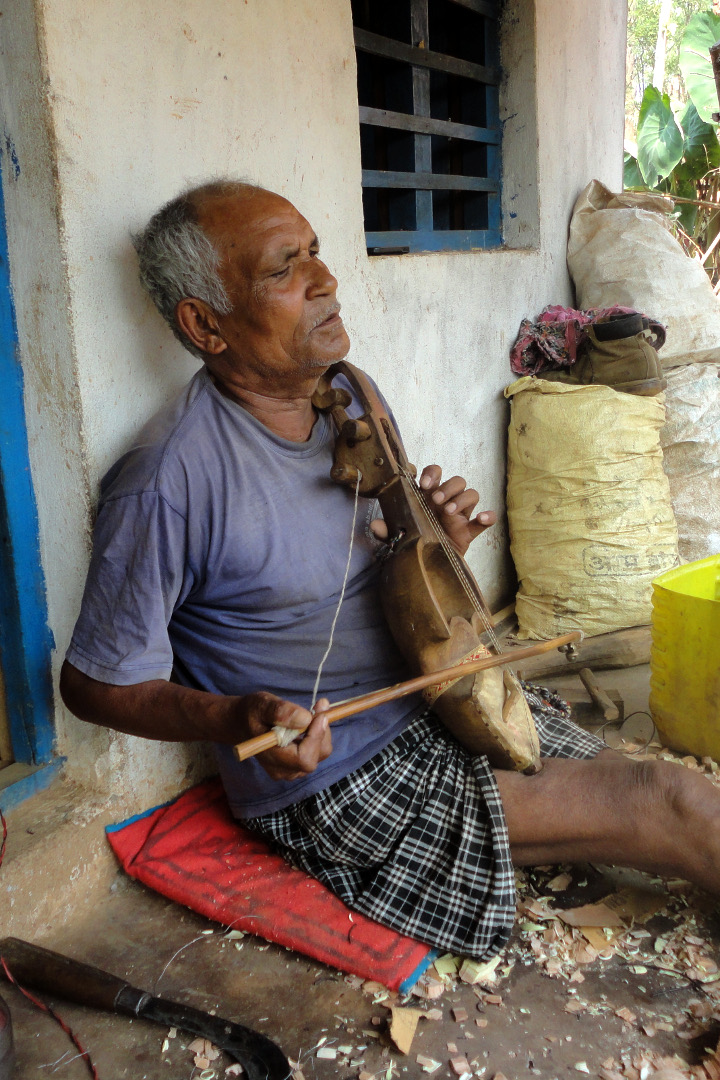 All the footages used in this film were shot between April-June 2014 (with the use of a Gopro Camera, hence the fish eye wide angle), when I was I conducting fieldwork in Nepal as part of my MA thesis in Cultural Anthropology & Development Sociology from Leiden University, Netherlands.
This film focuses on the dynamics of interplay between caste, social position and cultural practice amongst the music-making Gandharba caste, a community that has historically been marginalised as Untouchables or Dalits in Nepal. By examining the interaction between the Gandharbas and the Sarangi (a musical instrument), we witness a successful channelling of articulate imaginaries that emanate from an awareness of social and cultural history and economic opportunity. It further seeks to elucidate the complex and myriad ways in which individuals or societies are realised and cognised, negotiated or enforced, manifested or obscured, reproduced or altered, through the realm of objects.
The Sarangi encompasses a social matter that allows for a focus into cultural meanings and social relationships about the myriad, affective and sensory relations that people maintain with "things". As a socially vigorous object, it provides some valuable insights into notions of caste, property and ownership, identity and the nation.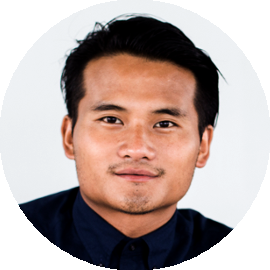 Bhokraj Gurung
Category: Documentary – Duration: 32′ – Spoken Languae: Nepali – Subtitle Available: English – Production Date: 01-08-2016 – Producer/Production Entity: Bhokraj Gurung
Por la verea. Routes of transhumance in Andalusia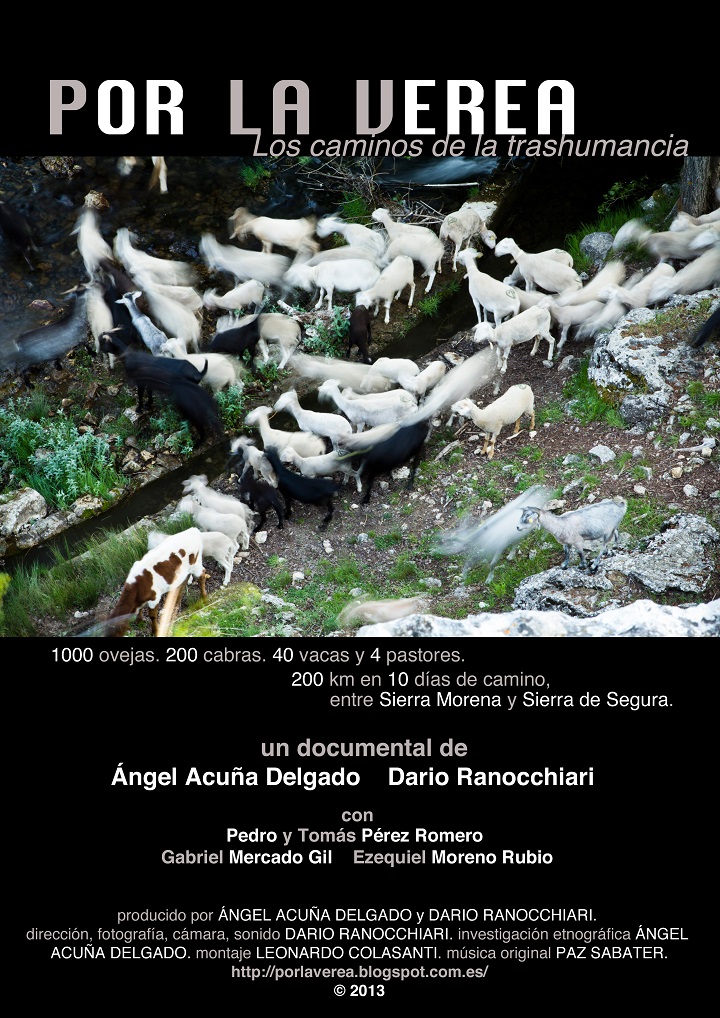 Pedro Pérez, his brother Tomás and two more shepherds guide their flock from Sierra Morena to Sierra de Segura, in the province of Jaén (Andalusia). It's the transhumance, the seasonal migration of cattle, which characterized for centuries European sheep farming and which a handful of stubborn shepherds (progressively fewer) don't resign. This film documents part of the springtime route of Pérez brothers, whose testimony given «por la verea» («on the route») reveals to us the anthropological and ecological reasons to continue this practice.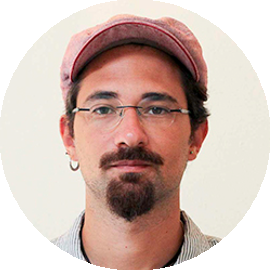 Dario Ranocchiari
Category: Documentary – Duration: 41′ – Spoken Languae: Spanish – Subtitle Available: English, Italian – Production Date: 30-09-2017 – Producer/Production Entity: Dario Ranocchiari and Ángel Acuña Delgado, Universidad de Granada
Real Conquista
In Goiânia, in the neighborhood Real Conquista, a woman, marked by a strong past of violence, fights for better conditions of life.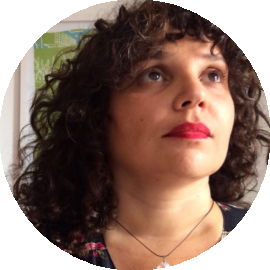 Fabiana Assis
Category: Short Documentary – Duration: 14′ – Spoken Languae: Portugues – Subtitle Available: English – Production Date: 21-02-2017 – Producer/Production Entity: Fabiana Assis
The Number of Steps
Honorable Metion – Short Documentary 2017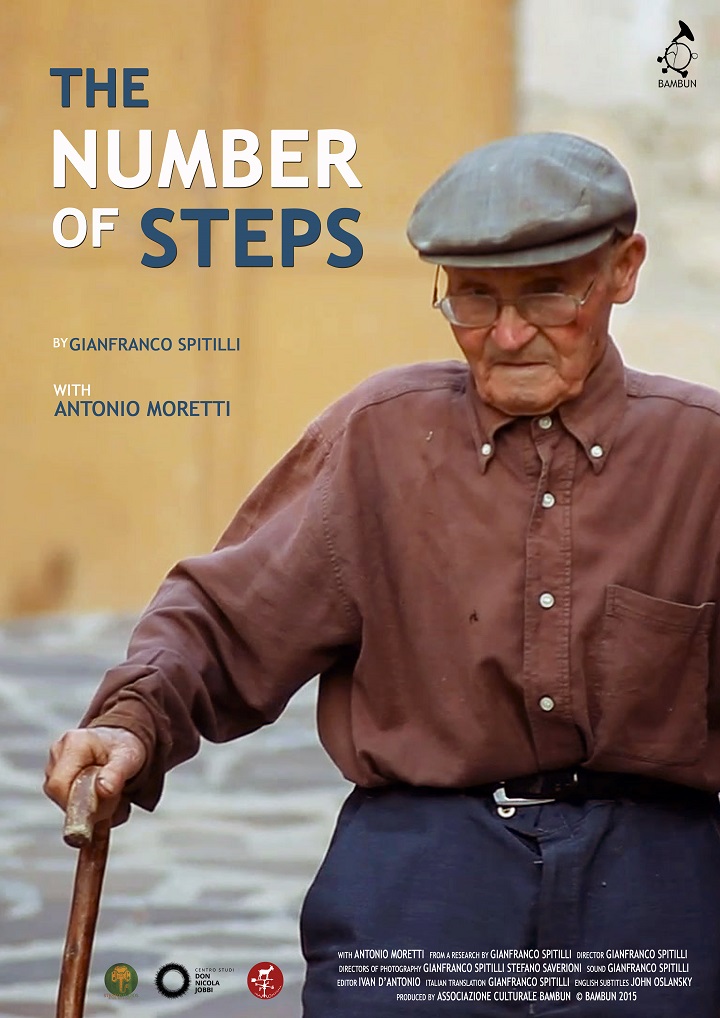 Antonio Moretti, one of the last great elders of Cerqueto, is seated on a piece of tree trunk. Almost blind, he passes his days in the garden during the warm months of the year, looking after plants, taking care of and feeding animals. One moves in this space following the signs arranged by himself and his son: sticks, branches and strings; sometimes he gets disoriented, becomes dizzy and falls down. He waits until this goes away, time no longer exists; he waits and returns home, measuring the number of steps in his mind. Who will know how to take on this difficult legacy? Memory and the future meet: whoever counts their steps knows where he can and where he wants to arrive.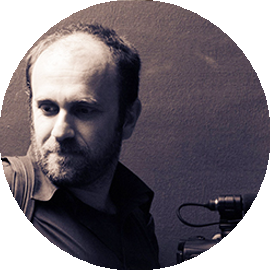 Gianfranco Spitilli
Category: Short Documentary – Duration: 13′ – Spoken Language: Dialect, Italian – Subtitle Available: English – Production Date: 20-12-2015 – Producer/Production Entity: Associazione Culturale Bambun – per la ricerca demoetnoantropologica e visuale
Swamp Dialogues
Winner – Medium-Long Documentary 2017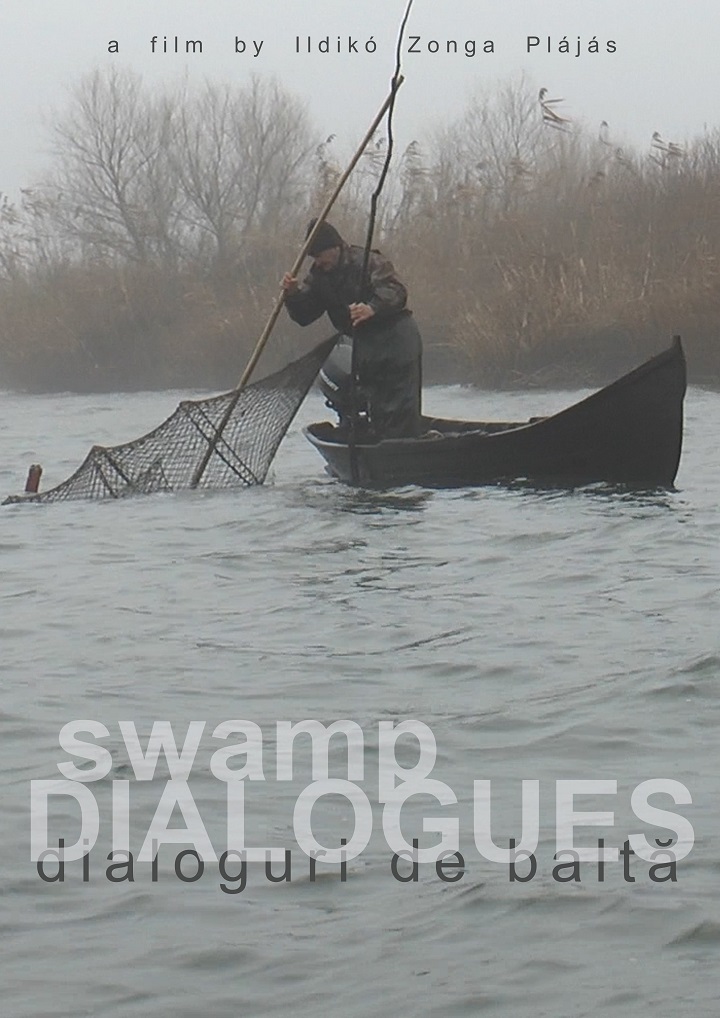 The Danube Delta in Romania – the 'Last European Sanctuary' – is a UNESCO World Heritage Site. While major efforts are made to protect biodiversity, the plight of local communities is largely overlooked. Social scientists claim that the traumatic nature of the swamp bears heavily on the villagers' lives. But is Nature really to blame? Swamp Dialogues is based on extensive field-research in the Danube Delta Biosphere Reserve. Through a careful "argument montage" built entirely on cinematic language the film represents an anthropological analysis formulated in image and sound.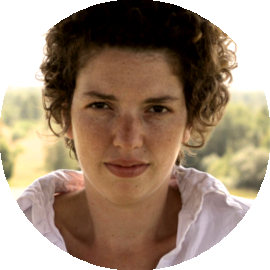 Ildiko Plajas
Category: Documentary – Duration: 53′ – Spoken Language: Romenian, Russian – Subtitle Available: English, Portuguese – Production Date: 12-12-2015 – Producer/Production Entity: Ildiko Plajas
农家乐  Peasant Family Happiness
Honorable Mention – Medium-Long Documentary 2017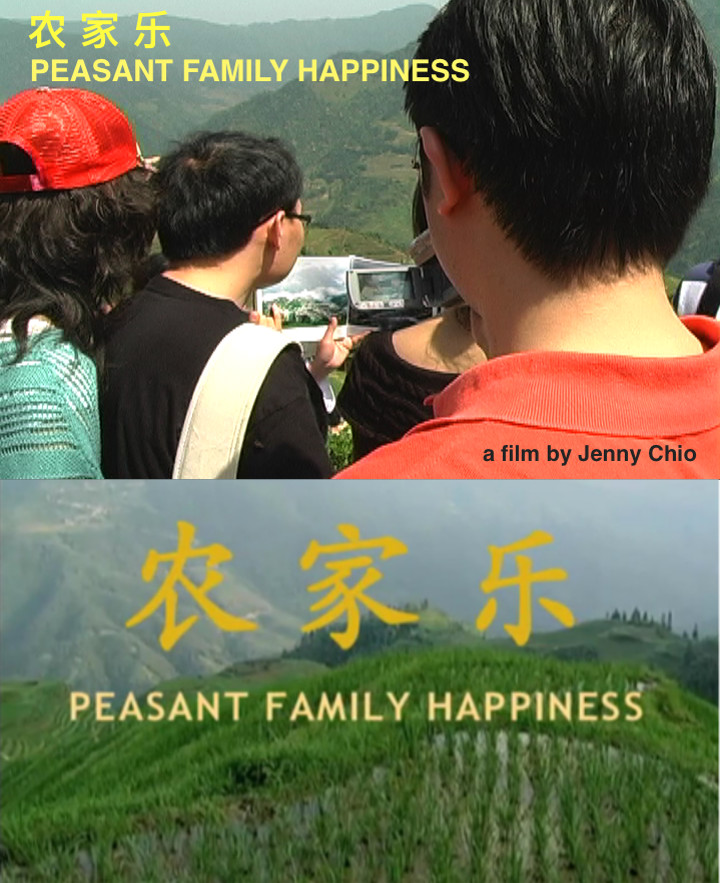 农家乐 Peasant Family Happiness depicts the everyday experience of "doing tourism" (搞旅游) in two rural, ethnic minority villages in contemporary China: Ping'an and Upper Jidao. Focusing on the perspectives of village residents, this film portrays how modern, rural ethnic minority Chinese negotiate between the day-to-day consequences of tourist arrivals in their communities and ideal projections of who they are and what their lives can achieve through tourism as a form of socioeconomic development. The film is distributed by Berkeley Media (http://www.berkeleymedia.com/product/peasant_family_happiness/).
Jenny Chio
Category: Documentary – Duration: 70′ – Spoken Language: Chinese (Mandarin)
– Subtitle Available: English – Production Date: 01-09-2009 – Producer/Production Entity: Jenny Chio
Afluentes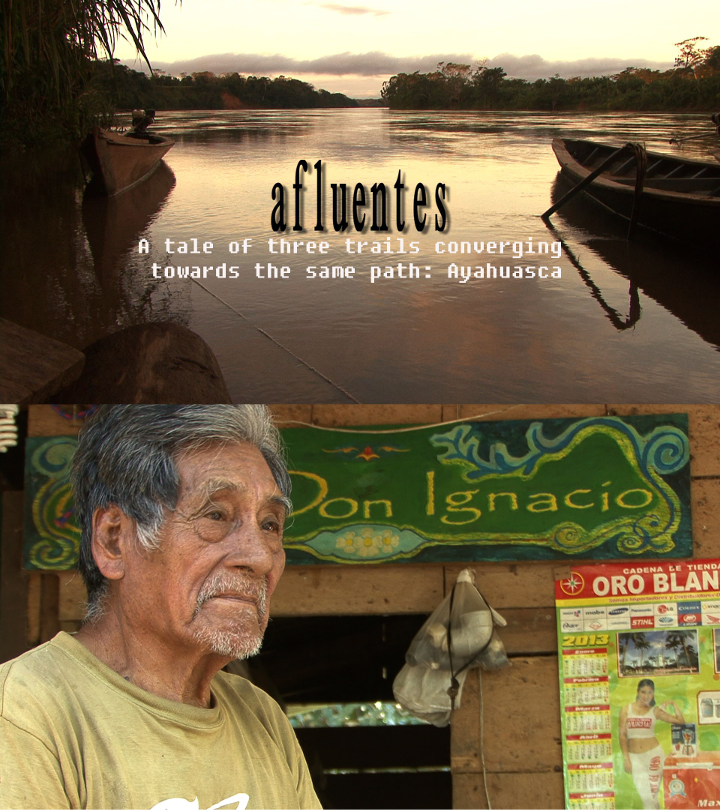 'Afluentes' are small rivers or streams that flow towards a bigger river or lake. This documentary deals with the increase of 'spiritual tourists' in the Peruvian Amazon, neo-shamanism and the healing potential of traditional indigenous and/or mestizo plant medicine. In this case, the 'bigger river or lake' symbolizes Ayahuasca – the psychedelic brew, the mysterious so called 'the vine of the dead' that brings together a teacher, a traveler and a desperate man to the same place.
My intent is to bring about a more ethnographic view of what surrounds the phenomena of those who seek Ayahuasca, by talking not to experts but with anybody I meet during my fieldwork in Peru; to understand the framework of their belief system and how these spiritual voyages influence peoples' normal lifestyle.
'Afluentes' was presented as final work / thesis to conclude my MA in Visual Anthropology with the University of Manchester (GCVA – 2012/2013).
João Meirinhos
Category: Short Documentary – Duration: 28′ – Spoken Language: Spanish – Subtitle Available: English – Production Date: 01-10-2013 – Producer/Production Entity: Granada Centre for Visual Anthropology
The Sound of Bells
Honorable Metion – Short Documentary 2017
In Minas Gerais, Brazil, bell sounds set the pace of life of the residents of the historic cities, announcing time for work, rest, pray, and celebrate. Over 40 different bell rings are known in the region, and were nominated as Brazilian Intangible Cultural Heritage. The bell ringers, characters from the top of the towers, are known to have transformed bell rings over the centuries from their colonial origins and have mixed them with the strong African heritage in Brazil. The documentary is a poetic representation of religious experience in everyday life. The feature film The Sound of Bells is part of an expanded documentary project, which is pioneering the use of new media for the dissemination of the intangible heritage. Digital technology can support increased appreciation of cultural heritage, strengthen dialogue and understanding among cultures. How do younger generations react, interact or create new ways to express their cultural heritage? The project works with the combination of memory and new technologies, sound mapping and community engagement through a transmedia production that includes an online multimedia platform with sound cartography and innovative content, an interactive documentary, audiovisual public interventions on churches facades and an award-winning audio guide app for mobile devices.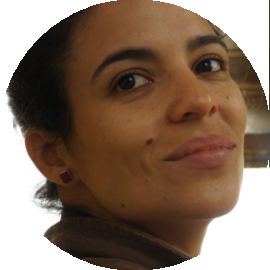 Marcia Mansur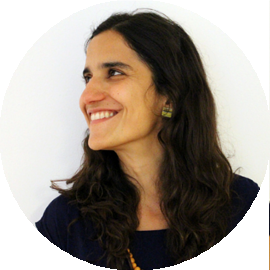 Marina Thomé
Category: Documentary – Duration: 70′ – Spoken Language: Portuguese – Subtitle Available: English – Spanish – Production Date: 16-07-2016 – Producer/Production Entity: Estúdio CRUA
Faber Navalis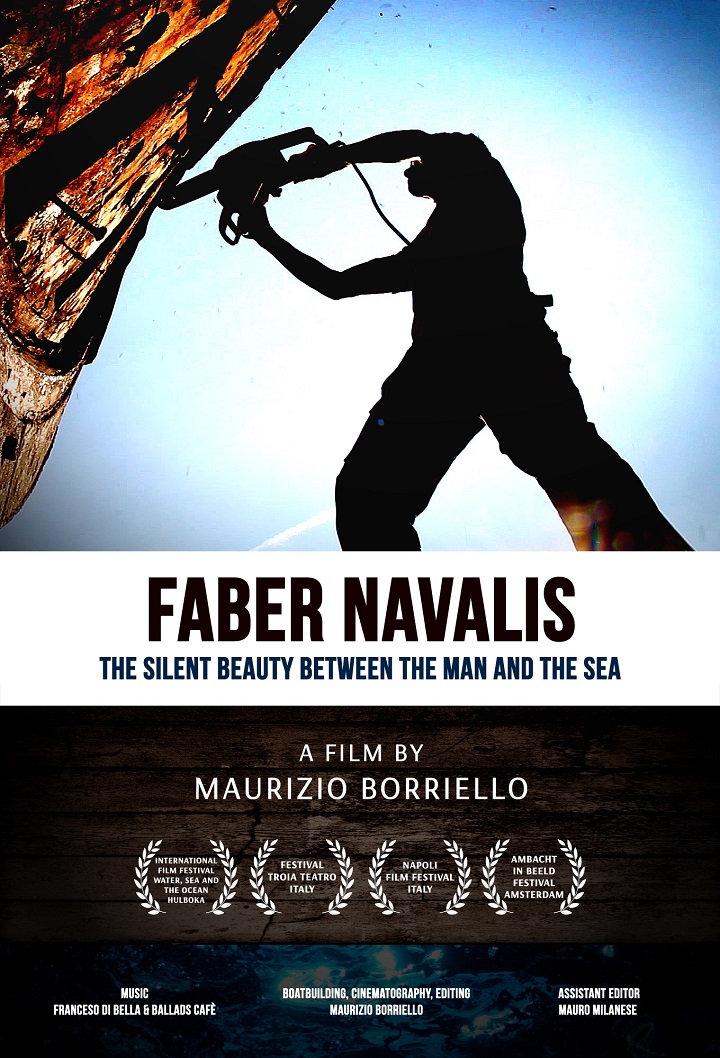 Faber Navalis is the Latin for Boatbuilder: words in an ancient language for describing an ancient profession. It might seem just a video about the restoration of a wooden ship, but the actual subject of this film is the state of mind of its shipwright: an Italian researcher in maritime ethnography who decided to learn boat building skills in order to understand the intangible knowledge hidden behind the construction of a wooden ship. This film is an experiment in autobiographical ethnography in which the shipwhright is also the filmmaker/ethnographer: a combination of aesthetics and ethnography which attempts to bring out an inner dimension that may only with difficulty, if it all, be rendered with propositional prose.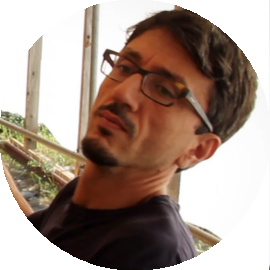 Maurizio Borriello
Category: Documentary – Duration: 33′ – Spoken Language: No – Subtitle Available: No – Production Date: 16-04-2015 – Producer/Production Entity: Maurizio Borriello
Nosso Morro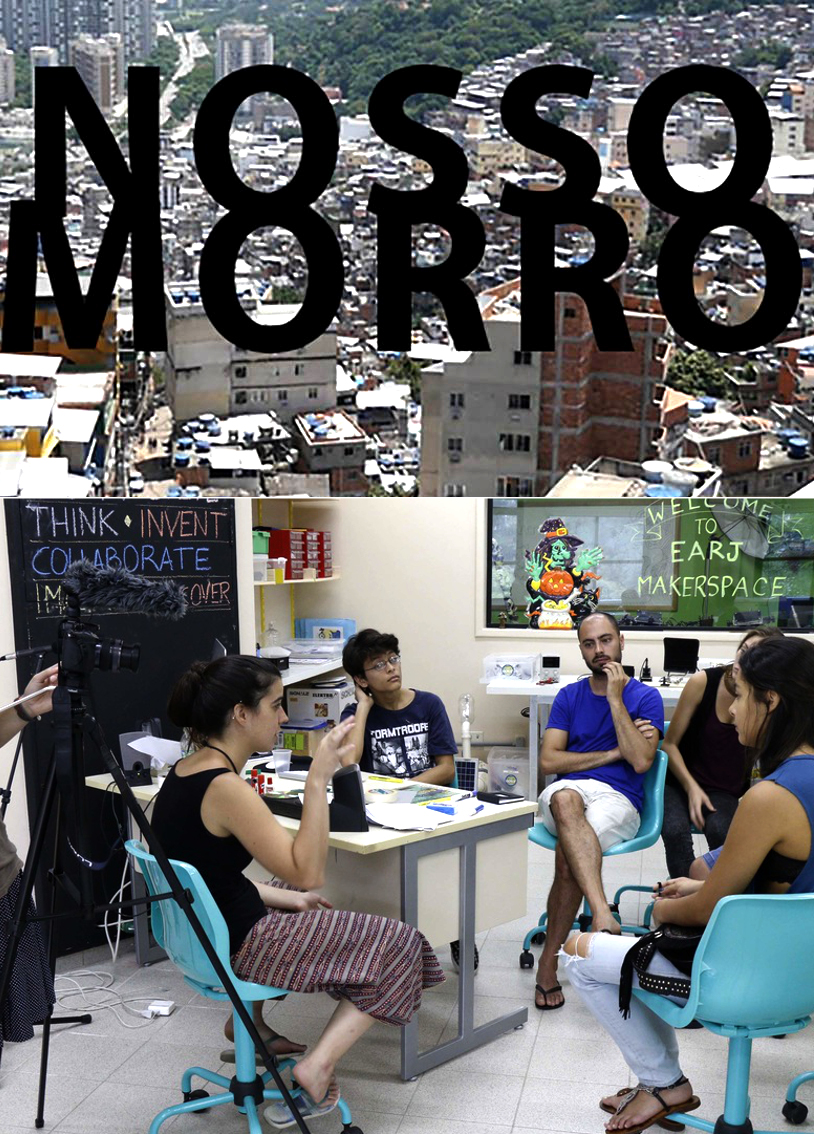 In Rio de Janeiro, ten young people coming from socioeconomic environments as opposed as the wealthy neighborhood of Gávea and the favela Rocinha, are to make a documentary of their own creation. The young participants decide to use the resources and knowledge facilitated by the Big Tree Collective to cinematically explore the socio-spatial segregation of the environment that they share on their daily lives. The film unveils the personal stories of the inhabitants of one and the other side of the mountain, while reflecting on the creation of a youth-based documentary narrative. An experimental film that brings to the screen a creative testimony that reveals the vacuum of stereotypes, offering new attitudes and perspectives that foresee a better future for both communities, and the city.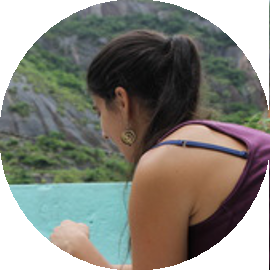 Big Tree Collective
Category: Documentary – Duration: 36′ – Spoken Language: Portuguese – Subtitle Available: English – Production Date: 01-09-2015 – Producer/Production Entity: Big Tree Collective
Que Estranha Forma de Vida / What a Strange Way of Life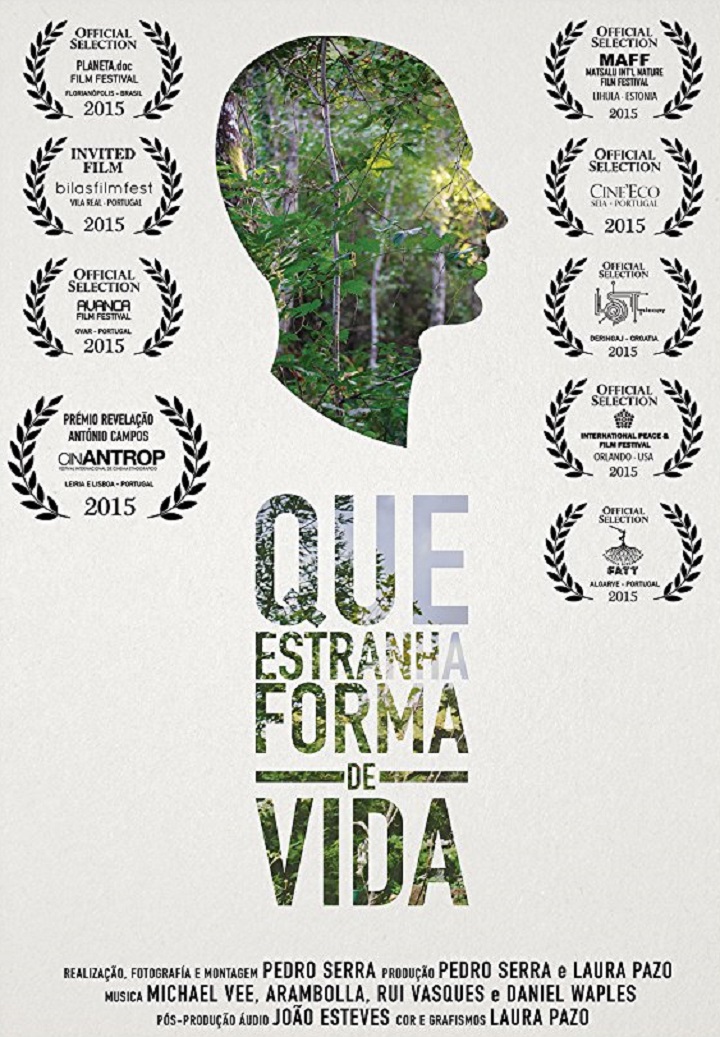 Documentary about alternative ways of life, with a vision of the future based on sustainability.
In this Documentary, will be addressed ways of life that are parallel to society as we know it.
We will closely follow the eco-village Cabrum, a recent community in northern Portugal; Cooperativa Integral Catalana, in Barcelona, which practices self-management with its own coin – the Eco; and finally, the self-sustaining community – Tamera – also located in Portugal. With almost 20 years of existence. A research center for peace, with a Free Love philosophy, searching for self-sufficiency. It's a Biotype for the global consciousness cure. All these projects, alternatives to the System, seek to live in harmony with a vision of the future based on sustainability and cooperation between human, animal and nature.
They are searching for solutions to global problems, locally acting and they promise to turn the current paradigms, obsolete.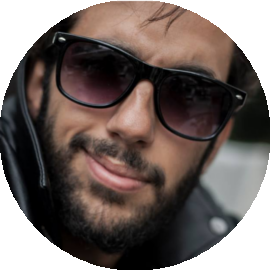 Pedro Serra
Category: Documentary – Duration: 109′ – Spoken Language: Portuguese, Spanish, English – Subtitle Available: Portuguese, English – Production Date: 05-05-2015 – Producer/Production Entity: Pedro Serra and Laura Pazo
À Descoberta Dos Oceanos
(out of the competition)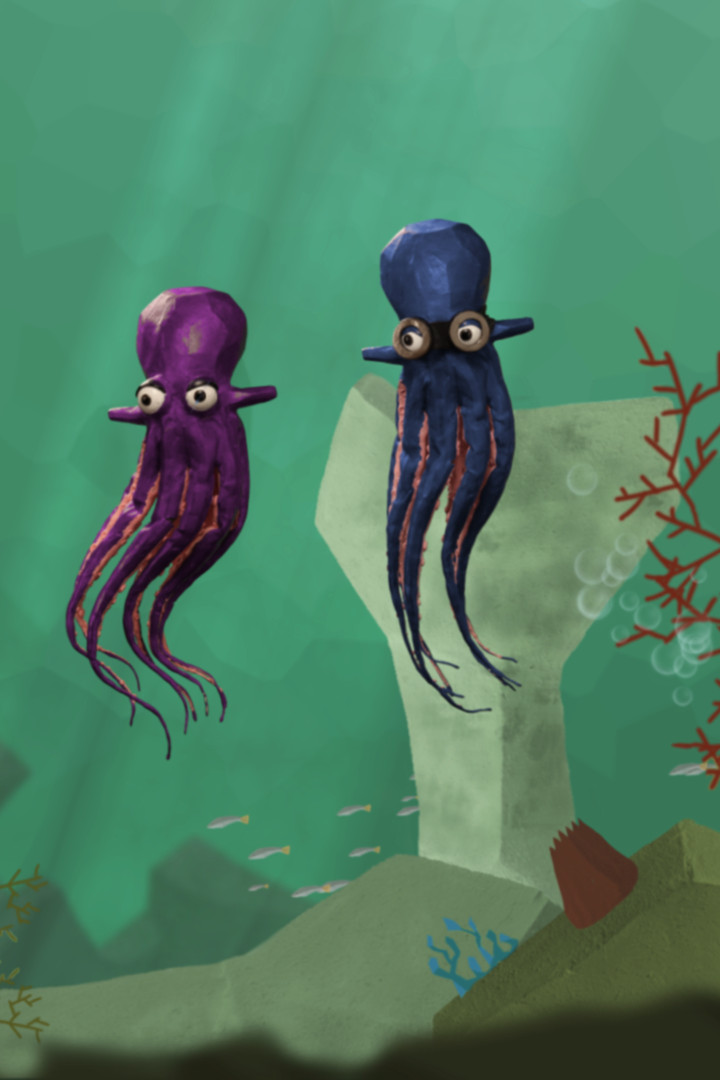 Fontes hidrotermais. Uma fonte de vida ou uma fonte de mistérios? Quando se perde no oceano profundo, o Tentáculos encontra um surpreendente oásis de vida. Junta-te ao Tentáculos para perceber como pode haver vida nas fontes hidrotermais.
Oceanos. Uma fonte interminável de energia limpa.
O Tentáculos sente-se sem energia, mas o que não falta é energia no oceano. Junta-te ao Tentáculos e vem descobrir como podemos aproveitar a energia do mar.
Onda da Nazaré. Uma onda tão grande como a sua fama.
No maravilhoso oceano do Tentáculos há uma onda que se destaca: a onda da Nazaré. Chega a ter mais de 20 metros de altura e atrai surfistas destemidos de todo o mundo. Junta-te ao Tentáculos e vem saber mais sobre esta onda gigante.
A sardinha e o upwelling. Uma história que acaba no prato ou no pão.
Enquanto o Tentáculos se diverte num arraial dos santos populares, descobre porque é que as sardinhadas são o pitéu de eleição dos portugueses durante o verão.
Oceano. O grande pulmão azul.
Temos mais a agradecer ao oceano do que o que pensamos. Junta-te ao Tentáculos, enquanto este se tenta desembaraçar de uma alga teimosa, e descobre mais sobre o importante papel do oceano para o planeta Terra.
Cliente: SNIMAR -Sistema De Nacional de Informaçao Do Mar
http://www.snimar.pt/index.php?page=2&menu=4&sub=49
http://www.sardinhaemlata.com/adescobertadosoceanos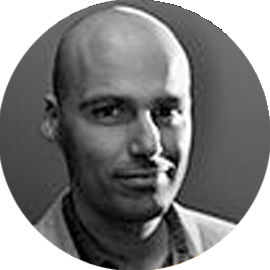 Nuno Beato
Category: Documentary-Animation – Duration: 60′ – Spoken Language: Portuguese – Subtitle Available: English – Production Date: 2016 – Producer/Production Entity: EMEPC, Sardinha em Lata
Ispansi
(out of the competition)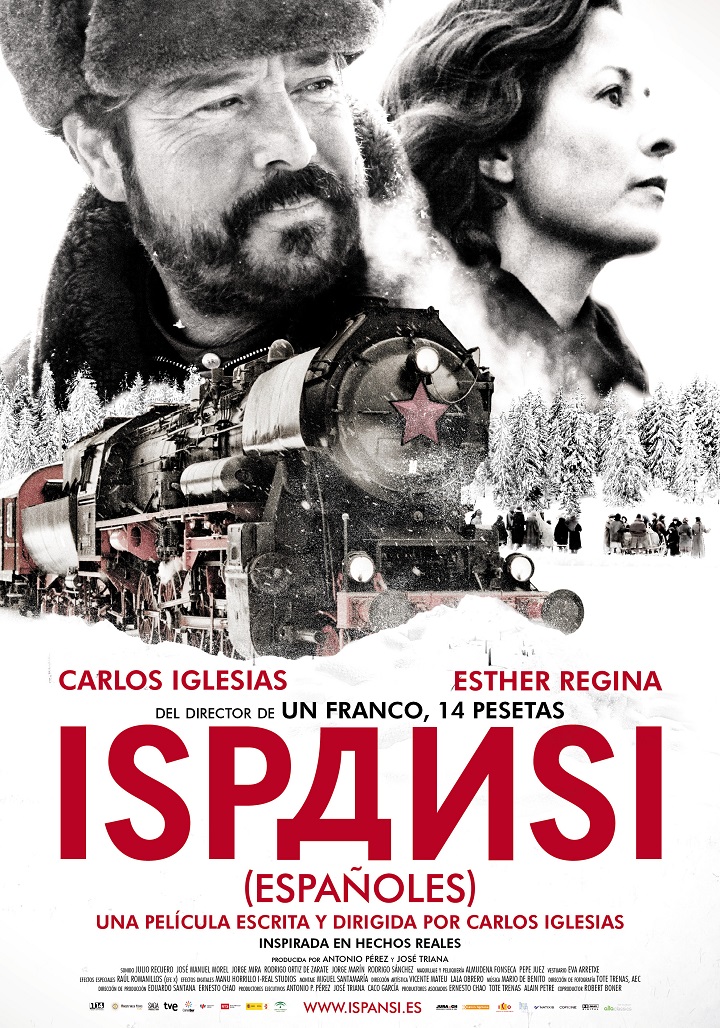 Paula and Alvaro belong to opposed social and ideological classes. Fortunes of life have brought them in the USSR to accompany the "War children", part of those 30,000 children sent abroad in 1937-38 by the Spanish Republican government (3,000 to the Soviet Union) to spare them Franco's bombings during the Civil War. ISPANSI is the odyssey of a group of children and accompanying adults, since the German invasion of Russia in 1941. They flee north from Stalingrad and spend the harsh winter in a village of the Volga region, before hunger forces them out again, and walk to the Ural Mountains.
In 1956, Paula travels back to Spain, to visit her family she has not seen for 20 years.
Though they are both losers in the face of History and ideology, Alvaro and Paula will get closer during this terrible journey, and grow a love freed from political hatred.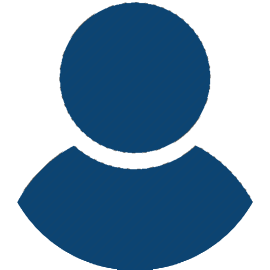 Carlo Iglesias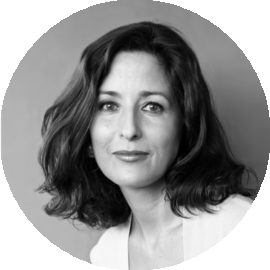 Esther Regina
Category: Feature Film – Duration: 60′ – Spoken Language: Spanish – Subtitle Available: English – Production Date: 2010 – Producer/Production Entity:
Senales
(out of the competition)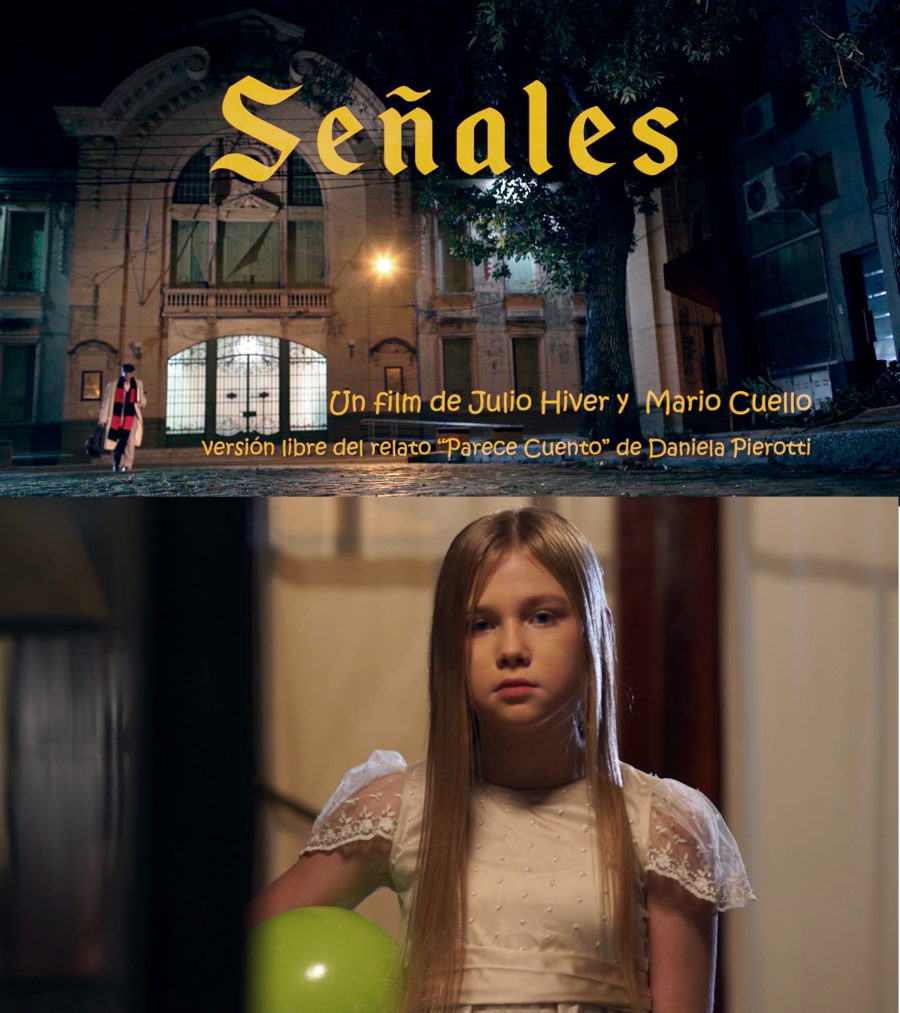 Is the future written? Is there fate?
Are there signs that warn of what will come?
A Man trying to twist the inevitable.
Julio Havier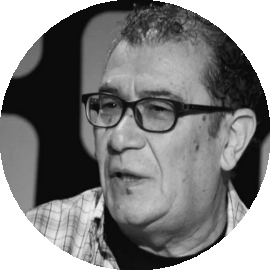 Mario Cuello
]
Category: Short Film – Duration: 15′ – Spoken Language: Spanish – Subtitle Available: English – Production Date: 2016 – Producer/Production Entity:kò
---
LOCATIONS
---
INSTALLATIONS
Outeiro do Circo: Olhares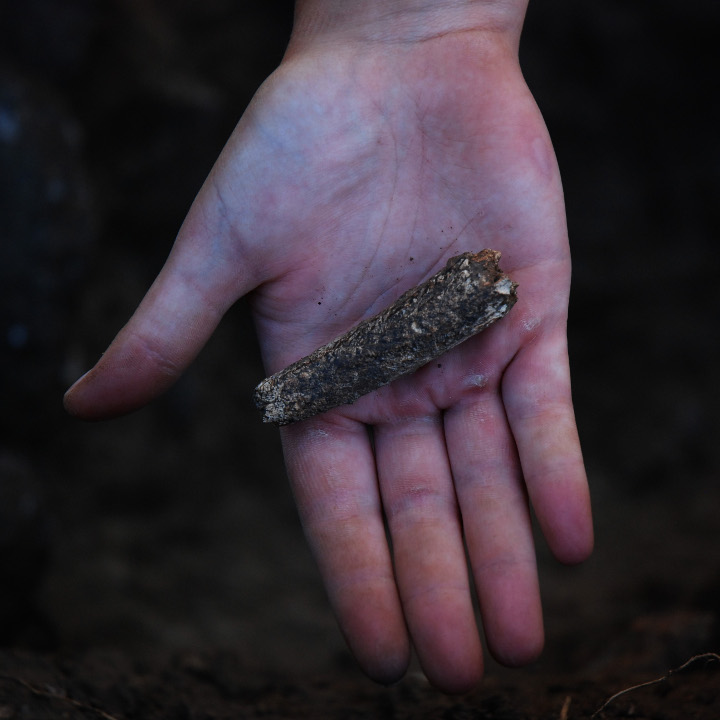 The Outeiro do Circo  archaeological project (PAOC) investigates the Late Bronze Age fortified settlement of Outeiro do Circo (1250-850 BC), located in the municipality of Beja, Alentejo, South of Portugal. Another line of work of the project, since its beginning, has been the dissemination of archaeological knowledge among the community. Beyond the archaeological works developed since 2008 in the framework of two scientific projects (2008-2013 and 2014-2017), the PAOC also promoted the research of the Bronze Age in the region of Beja. Other activities developed by the project are the training of students from various scientific areas through their participation, as volunteers, in the archaeological fieldworks; the creation and maintenance of links with the local community, through the accomplishment of several public archaeology and heritage education activities; and the touristic promotion of the region through their heritage values.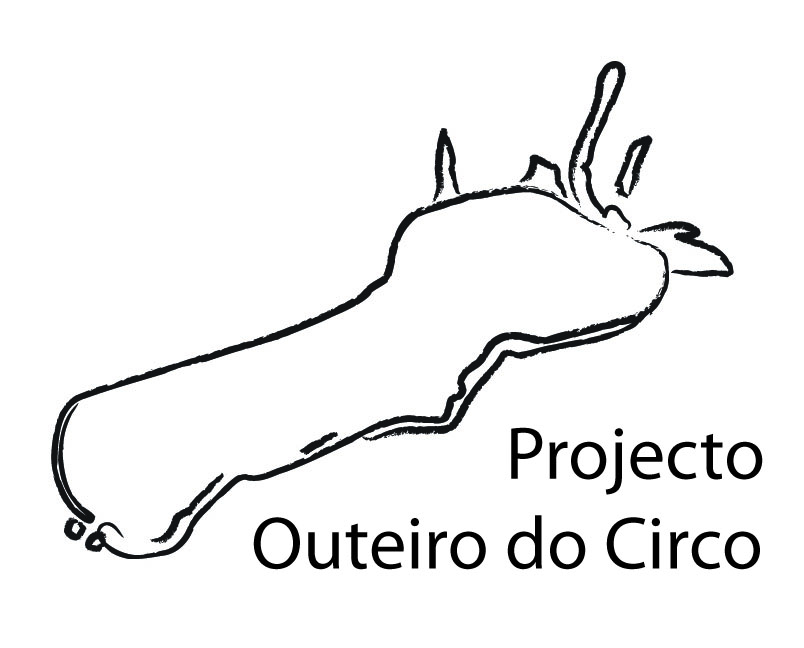 Outeiro do Circo
Transitions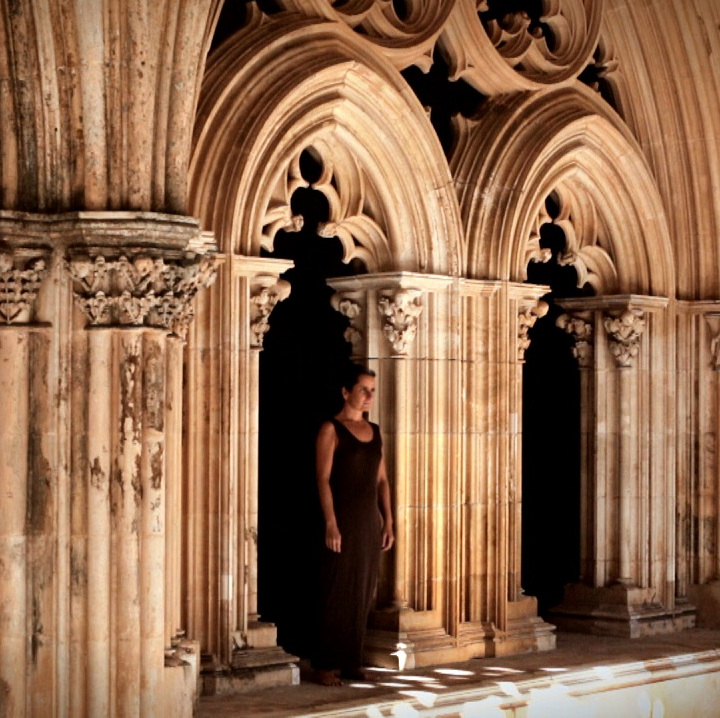 This film was shot in The Monastery of Batalha, a world heritage site that is a wonderful piece of architecture, still unfinished and an inspirational locus for filming as a reflection of moving images. The film happens in the threshold between the material and the intangible as it asks for the viewer's unique perception and emotional engagement with what is (not) happening in the narrative. The video is at odds with the tendencies in video art and it deals mostly with time, a slow time that gets the viewer deep into images and possible meanings and feelings. The non- linear narrative breaks into fragments but to evoke the imaginary, something that moves us but we can't necessarily grasp and explain. In a way, it's a metaphysical experience as well and not a film to excite senses and provoke stimuli in a fast pace. Technology brings up this paradox too: the most contemporary can also be the most anachronic object as it never ends or closes meanings. Each viewer can create his own path as he /she creates his own time for meditation and enlightenment.
The musical score was built to evoke both worlds, one as the reflection of the other: the surface and the deep in kind of sound and image alchemy. Loops are horizontal (moving images) and vertical (perception/ film and viewer relationship) expansions of subjectivity and experience.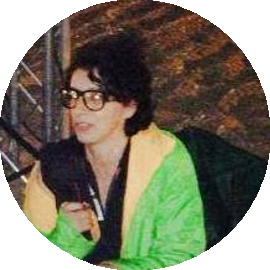 Ana Barroso
Indigenous Video Games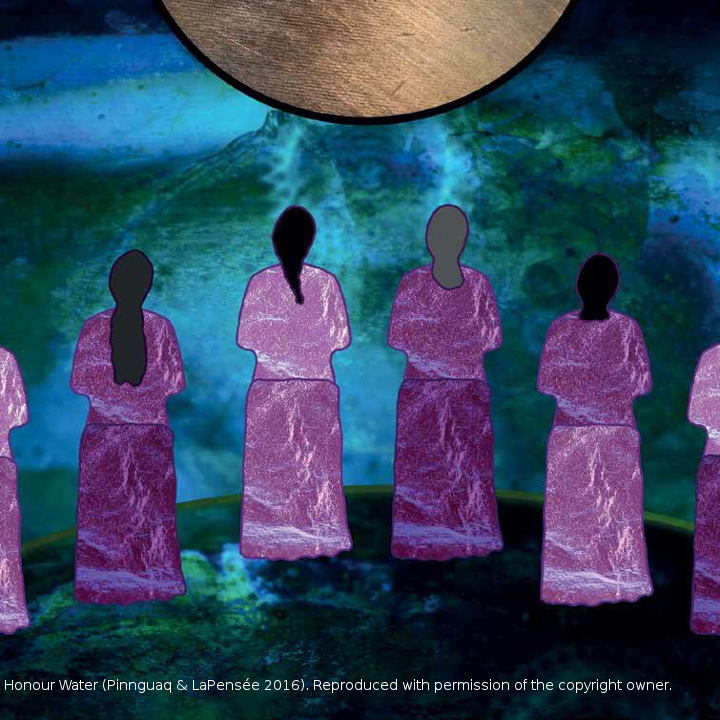 Indigenous video games challenge assumptions about authenticity and protection for Indigenous heritage. In making accessible and engaging content, video games made by, for and with Indigenous communities foster public awareness and understanding, offering an alternative to the shallow and often offensive representations of Indigeneity put forth by mainstream video games and other forms of media. Video games offer opportunities to represent Indigenous traditions and knowledges in a manner approved and controlled by Indigenous creators and communities. They project our voices the digital, global stage, and create a space for education and activism through engaging, empathic play. Although technology is often viewed as a threat to tradition, Indigenous video games offer a compelling example of the ways in which Indigenous communities and creators are harnessing and innovating in digital spheres, having an impact in both their communities and on the public perception of Indigeneity. Highlighting the complexities emerging from legal efforts to protect and preserve Indigenous cultural production and knowledges, this paper asks: do the legal and academic efforts being made to define and protect traditional knowledge and cultural expressions help or harm tradition, which by its very nature changes, or does the promotion of culture from within a community offer more compelling and nuanced forms of protection?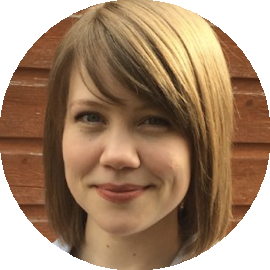 K.A. Gabrielle Hughes
Past, Pass, Pasting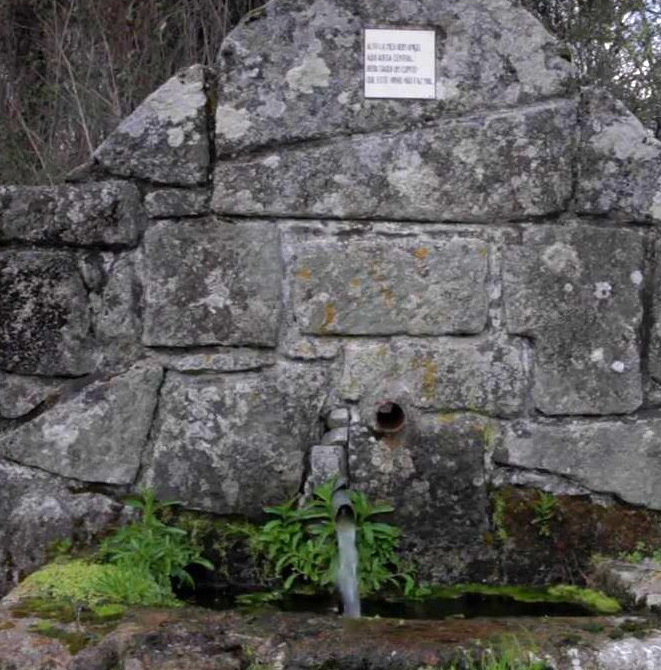 Il dépend de celui qui passe
Que je sois tombe ou trésor
Que je parle ou me taise
Ceci ne tient qu'a toi.
Ami, n'entre pas sans désir.
It depends on those who pass
Whether I am a tomb or treasure
Whether I speak or am silent
The choice is yours alone.
Friend, do not enter without desire.
-Paul Valéry, written on as wall in the Palais de Chaillot, Paris
Maile Colbert
---
PROGRAM
Saturday 23 September
11 – 12.30 | Animated Shorts for the Family (Fórum Eugénio de Almeida)
A descobertas dos Oceanos (Nuno Beato – Sardinha Em Lata, Portugal 60´)
15 – 19 | Arts Installations and Shows (Sociedade Harmonia Eborense)
Indigenous Video Games – Practical Session (Kathy-Anne Gabrielle Hughes, Canada) – Transitions (Ana Barroso, Portugal 15') – Past, Pass, Pasting (Maile Colbert, USA/Portugal)
15 – 19 | 4th Medium-Long (Sociedade Harmonia Eborense)
Meu pescador, meu velho (Amaya Sumpsi, Portugal 58') –  My Sarangi Your Sarangi (Bhokraj Gurung, Nepal 32') – Nosso Morro (Paloma Yáñez, Brazil 36') – A Proposito de Leixoes (André Almeida & Valentim Paulo Martins, Portugal 39') – The Sound of Bells (Marcia Mansur & Marina Thomé, Brasil, 70´)
20h – 21 | Awards Ceremony (Cámara Municipal)
21 – 22 | 2nd Session Shorts (Cámara Municipal)
Amazónia y Utopia (Vincente Perez Herrero, Amazonia 7´) – Por quem lá tendes | Encomendação das Almas em Penha Garcia (António Ventura, Portugal 5') – Next stop: La Latina (Begoña Aramayona, Spain 18') – Afluentes (João Meirinhos, Portugal 28')
22 – 23 |  Films – out of competition (Cámara Municipal)
Señales (Julio Hiver & Matio Cuello, Argentina 16´) – Ispansi (Carlos Iglesias, Spain-Switzerland 100')
---
ORGANIZATION
---
PARTNERS
Organization

Nicola Schiavottiello and María Zozaya – Cátedra UNESCO-UÉ and CIDEHUS-University of Évora  (Fundos FEDER, Programa COMPETE e FCT, «CIDEHUS-UID/ HIS/00057/2013»
 FCT,  Fundo de Apoio a Comunidade Científica, FACC: Refª. 440.02 . Proc: 17/1/227).