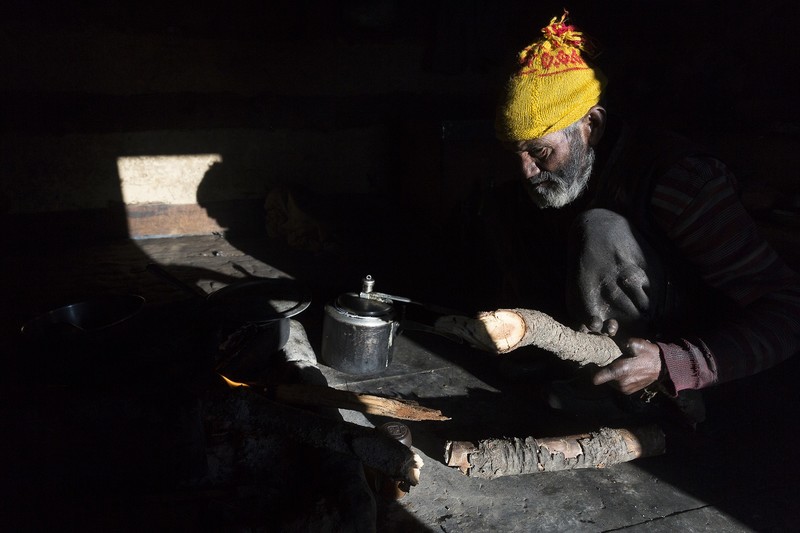 Kinnaur is an Indian Himalaya tribal district located between Tibet and the Gangetic plain. A place of spirits, exorcisms and great peaks where the cult of the grokch, the village oracles survives. Today Kinnaur is facing an epochal watershed, dictated by the spread of new economic models, above all the spread of the "applecracy", the apple monoculture. After centuries of agricultural and pastoral activities respecting the environment, the apple business has increased the availability of money a hundredfold, upsetting the perspective of the Kinnauri's existence. Applecracy transformed Kinnaur from a land of diaspora to a destination for thousands of migrants arriving from rural India and Nepal
The success of fruit growing is now threatened by the water crisis and global warming, whose effects are evident to such an extent as to make Kinnaur a useful model for understanding the impact of climate change in the Himalaya.
Director: Emanuele Confortin
Writer: Emanuele Confortin, Monica Guidolin, Daniele Costa

Producer: Emanuele Confortin
Keycast: Kinnauri People
Runtime: 1hour 16 minutes

Country of Origin: Italy
Country of Filming: India
Language: English, Hindi
Subtitles: English
Emanuele Confortin
Emanuele Confortin is an Italian freelance journalist and documentarist specialized on Indian Subcontinent: social environment, political background, history, religion and social dynamics. Since 1998 he works between Europe, South Asia and Middle East. He focuses on conflicts, climate change, geopolitics, migrations and threatened minorities on the fringe of modern society. In over almost 15 years on the field, he worked to China, Hong Kong, India, Pakistan, Iran, Iraq, Turkey, Greece, Israel, Fyrom, Serbia, Croatia, Slovenia, France, Italy.
---