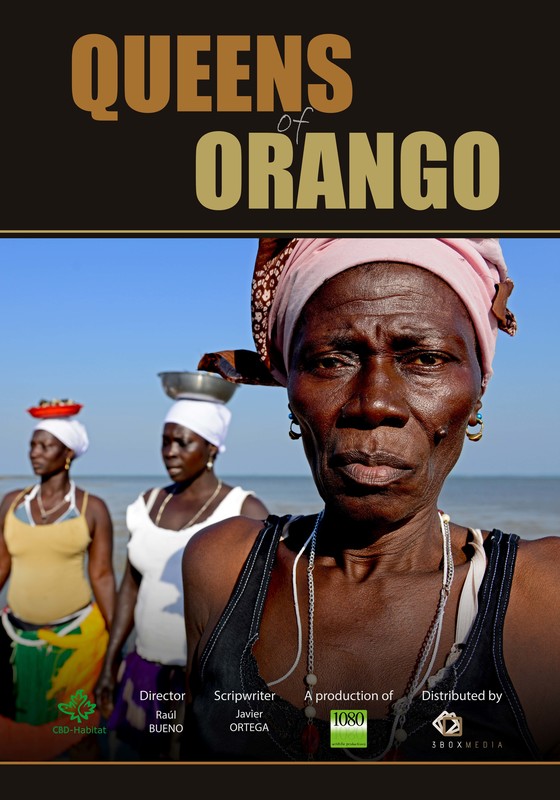 In southwestern Guinea Bissau there are some islands where a very special people live, the Bissago. What is it that makes them so special? It is not the fact of living in balance and harmony with the spectacular nature that surrounds them, taking from the land or the sea only what they need to survive. Neither is their deep animistic spirituality, which marks their life with rites to acquire the knowledge of their ancestors. What makes them so special is that, in the Bissago society, the woman is the protagonist.
They are the ones who decide how to manage the crops or punish the crimes, they are the priestesses of the temple, those who can communicate with the gods, the forces of nature and the spirits of the deceased. For the Bissago, the woman is feared and respected, since they consider her capable of deciding about life and death.
This documentary focuses on the lives of some of the women of Eticoga, the main village on the island of Orango. Through their lives and ways of looking we will know the most outstanding and peculiar aspects of this matriarchal society so different, not only from the Western way of life, but from the rest of Africa and almost all other cultures on the planet.
Director: Raúl Bueno Herrera
Writer: Raúl Bueno Herrera
Producer: Carlos Pérez Romero
Runtime: 52 minutes

Country of Origin: Spain
Country of Filming: Guinea-Bissau
Language: English
Subtitles: No

Raúl Bueno Herrera
Searching for Life, on the trail of exoplanets. 2018 (Director y guionista)
Astro-tourism, feeling the Universe. 2017 (Director y realizador)
El pasado a nuestros pies. 2017 (Director y realizador)
El sueño de tener familia. 2016 (Director y realizador)
Acetre 40 años. 2016 (Director y realizador))
Extremadura universo micológico. 2015 (Director y realizador)
Alerta Incendio. 2014 (11 programas TV, realizador
Hecho en Extremadura. 2012 (36 programas TV, realizador)
Fiestas populares de Extremadura. 2007-2013 (200 documentales TV, realizador).
---