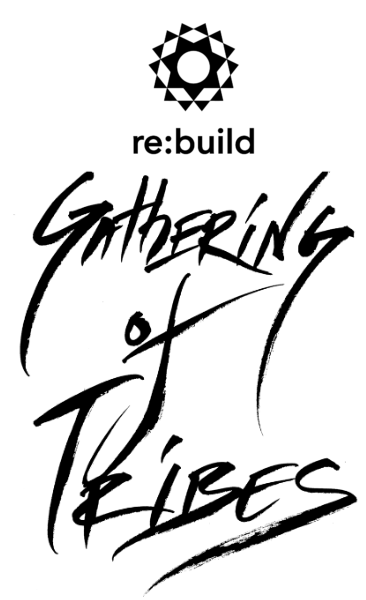 Gathering of Tribes is a co-created participatory festival inspired by ancient tribal gatherings, mediaeval fairs, unconferences and Burning Man.
A temporary village bringing together regenerative communities to connect, inspire and learn, celebrating and growing the regenerative movement.
A playful agora of serendipitous connection, dialogue & learning for a weeklet's build a village unlike any other.
The Gathering of Tribes invites into co-creation everyone striving to create a regenerative future.
Whether a community, a company, a cooperative, a village, or a DAO, we invite all organisations formal and informal wanting to engage in the regenerative movement to gather in celebration, dialogue and mutual support, to playfully connect, inspire, cross-pollinate, dance and learn.
We embrace a wide understanding of regeneration applied to how we live and create. A regenerative mindset for work, health, spirituality, home, neighbourhood and bioregion.
WHAT IS RE:BUILD?
The pandemic has accelerated the adoption of remote working, freeing millions to choose where they live without constraint. It has also awakened in so many of us the desire to live differently; closer to nature and in community.
Our mission is to inspire and embolden a global movement of re:builders who are ready to step into action and build new villages, in both rural and urban locations, that embody and celebrate regenerative values and principles.
Each year we host an online global festival and enable physical gatherings that bring together re:builders, landowners and investors to share their expertise and collabo- rate on new partnerships and projects.
Capacity:  100
Contact Person: Sonia Gonçalves
Contact number:

Website: https://gatheringoftribes.earth/

Facilities: Toilets, Bar, Camping

GPS: 37.673857, -8.656502
---