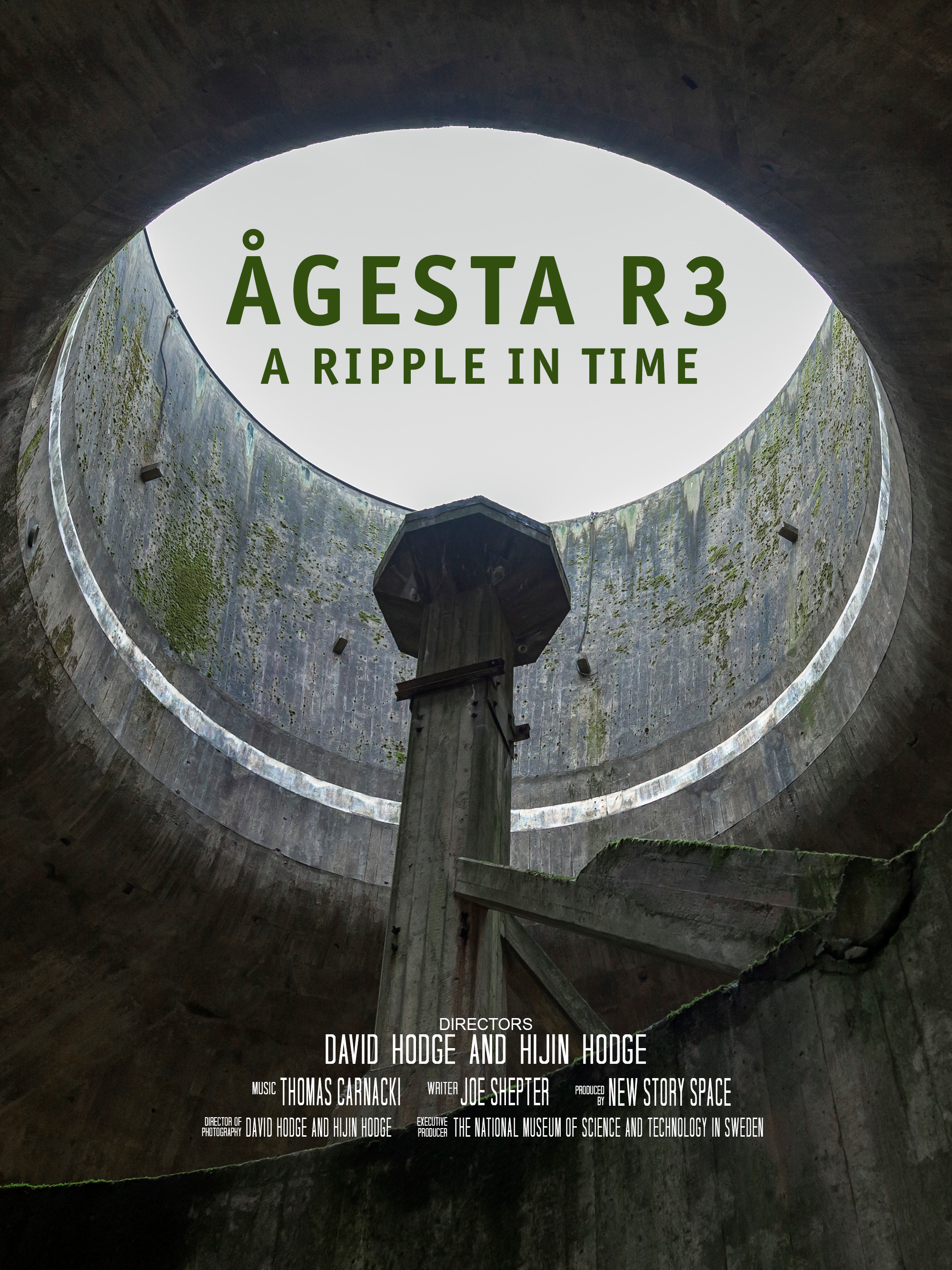 Ågesta R3 is Sweden's first commercial nuclear plant operating between 1964 and 1974. It is being dismantled according to the Swedish nuclear
industry practices for the clearance of material, rooms, buildings, and soil in accordance with the Swedish Nuclear Activities Act and the Swedish Radiation Protection Act.
Director: David Hodge, Hi-jin Kang Hodge

Writer: Joe Shepter
Producer: The national museum of science and technology in Sweden, New Story Space
Runtime: 34 minutes 04 seconds
Country of Origin: Sweden
Country of Filming: United States
Language: English
Subtitles: No

David Hodge, Hi-jin Kang Hodge
David Hodge and Hi-Jin Kang Hodge have created video installations for artistic exhibitions around the world. Their pieces typically blend editorial materials and innovative uses of technology to explore complex human and social questions. Above all, they create cohesive work that identifies foundational principles and expands on them through multiple viewpoints.
Hi-Jin Kang Hodge (b. Seoul)
Nationality: Korean born, Swedish and American.
Education: Central Saint Martins, College of Art and Design BA (hon) Product Design (London/UK).
David Hodge (b. Niagara Falls NY)
Nationality: American and holds Permanent Swedish resident.
Education: RISD, Rhode Island School of Design BFA Industrial Design (Providence/US).
---