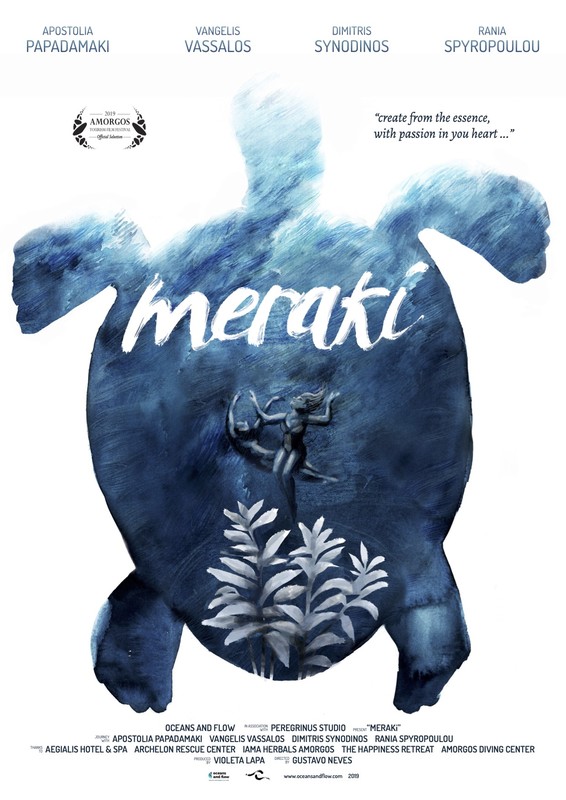 Meraki, from Greek, means to do something with all your soul, creativity and love. Create from the essence with passion in your heart. On this trail we learn how a director from the Sea Turtle Protection Society of Greece, a local Island herbalist, a dance teacher and a dive instructor, rely on their day to day practice to connect with nature. Seeking balance in ever changing worlds we visit lessons from sea turtles, listen for the guiding rhythms of plants and travel immersed in the transformative power of dance.
Director: Gustavo Neves

Writer: Gustavo Neves
Producer: Violeta Laopa
Key Cast: Apostolia Papadamaki, Vangelis Vassalos, Dimitris Synodinos, Rania Spyropoulou

Runtime: 24 minutes 45 seconds
Country of Origin: Portugal
Country of Filming: Greece
Language: English
Subtitles: No
Gustavo Neves
Editor, cinematographer, director, working on the production of travel and adventure cinema. Weaving stories about the Ocean and inspiring connection with nature. His work in film and photography has helped empower adventure and exploration projects from Portugal to the World.
---