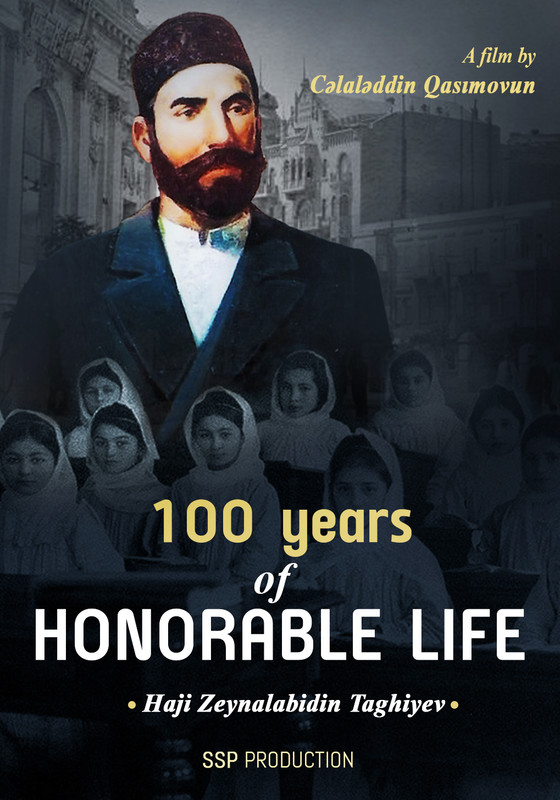 Haji Zeynalabdin Taghiyev was one of the most famous people in Azerbaijan, he was an oil millionaire, and philanthropist. He has invested a lot of money for the development, education of his nation, he has established the first female school in the East. On 28 April 1920 Soviets took Azerbaijan, all wealth of Haji Zeynalabdin Taghiyev was taken, his family members were imprisoned, or died because of hunger. He was the one who gave education to most of the Bolsheviks. His wealth was roughly 30 million rubles at the end of 1917. According to estimations, this amount would be at least 21 billion USD with today's currency.
All events shown in this movie are part of history, viewers will learn and take advantage a lot from this documentary, we gathered information for 30 years from archives.
We made this movie based on materials collected from archives for 20 years, it resembles a history book. The ones who select this movie will be grateful because everybody will learn and enjoy. Please help us to sell it. This movie has never been shown to the public. We have submitted to FilmFreeWay at the first place.
His younger son moved to France. After 100 years (01.11.2019 ) we found his great-grandchild. He lives in Levallois-Perret, France, his name is Alban Claude.
Here you can get information about his visit:
http://www.aztv.az/en/news/2683/taghiyevs-great-grandson-on-air-of-aztv-today
https://www.youtube.com/watch?v=Cy-qc85Voq4  

---