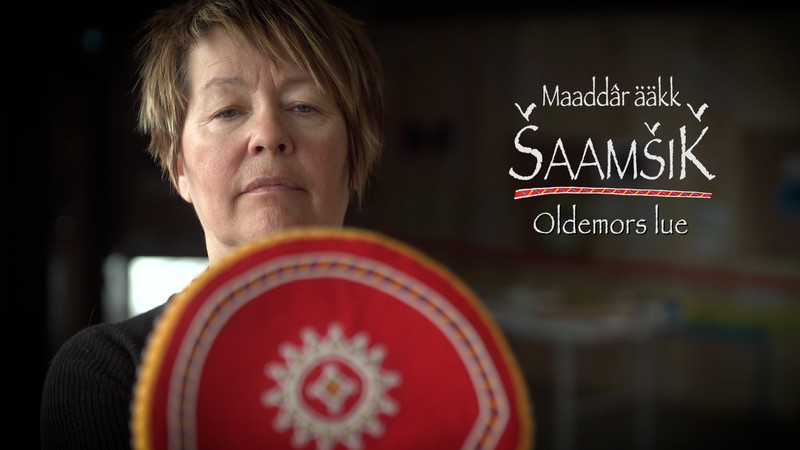 For a long, long time, perhaps since the dawn of time, the Pasvik Sami managed their small borderless area in harmony with nature. Then Norway, Russia and Finland divided the area between them. Mining and power plants changed the landscape and the river. On the Norwegian side, the language and culture were almost obliterated. But they never managed to eradicate the East Sami genes.
In the film, we follow Venke Tørmænen who wants to learn to sew the Skolt Sami womenś hat her great-grandmother wears on an old picture. – I feel that when I can sew it and put it on my head, the ring is closed. I want the world to know that we exist. We are here and we live here. "
Director: Anstein Mikkelsen, Harry Johansen
Writer: Anstein Mikkelsen, Harry Johansen
Producer: Anstein Mikkelsen
Keycast: Venke Tørmænen "herself"
Runtime: 60 minutes

Country of Origin: Norway
Country of Filming: Finland, Norway
Language: Finnish, Norwegian
Subtitles: English

Anstein Mikkelsen, Harry Johansen
Directors Harry Johansen and Anstein Mikkelsen
We are both filmmakers born and living in Finnmark, the northernmost part of Norway.
Totally we have made more than fifty films, mostly documentary films.
Harry Johansen has worked in Swedish Sami television and now as a freelancer for the Norwegian Sami television. He has also directed and photographed a lot of Sami documentary films.
Anstein Mikkelsen is the only filmmaker in the world continuously making Kveni films, but also some Sami films. Most of the films is about people living in the northern areas of Norway, Finland, Sweden and Russia, but also nature films, experimental films and fiction.
---