Organizing Committee
Maria Zozaya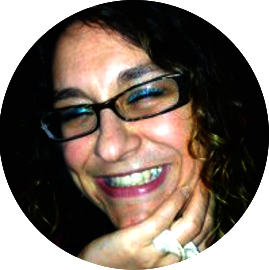 Maria Zozaya studied History in the Complutense University of Madrid (UCM), there was awarded with the BA prize and the PhD Extraordinary Prize for doctoral dissertarion in History (UCM). She also received the Real Maestranza de Caballeria de Ronda Award (RMR, 1999); the Spanish Social History Society Research Prize (AHS, 2007), and Villa de Madrid Award Antonio Maura (2008). She studies leisure and sociability spaces. She had several research grants held at the National Council for Spanish Research, CSIC (1998-2008), a "Juan de la Cierva" Postdoctoral research contract (Valladolid´s University, 2008-2011), and a FCT Postdoctoral Grant to do research (University of Évora, since 2013). She has given many conferences and has written five books. She was a jury in the international film Festival "La Fila" (Valladolid).
---
Nicola Schiavottiello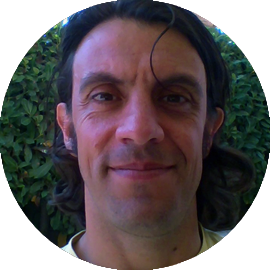 After a period of studying and working as a graphic designer in London, he decided to get a degree in Computer Visualization and Animation at the Bournemouth University (UK). He worked for a short period in the video game and 3d animation industry and started a job as 3d real-time historical landscape digital reconstruction at the University of Stirling (UK), under the Virtual Landscape Centre. In 2006 he returned to study and got a MSc in Computing Archaeology (Spatial Technologies) at the University of Southampton where he worked also for APSS in various geophysical and structural archaeological surveys. In 2009 he gained a scholarship at the University of Evora (PT) and joined the Radiopast project where he worked as 3d digital designer and as field archaeological technician doing 3d survey and geophysics. He continued as a researcher at the University of Evora (PT) working at he Museu Cidade de Ammaia(PT) developing 3d applications for the public and continuing 3d field survey and 3d scanning of artifacts. Is currently a researcher of the CIDEHUS at the University of Evora working in various projects and being an History PhD Candidate . His investigation based on Cultural Heritage Interpretation for the public with 3d real-time computer visualization techniques for digital storytelling. His main interests are in virtual reality, augmented reality, archaeological, historical and cultural heritage interpretation for the public, digital heritage and digital storytelling.
---
Scientific Committee
Soon Available!
---
Jury
Soon Available!